We work in an industry where change is the cost of doing business. Our materials and processes are always evolving. Regulations and standards adapt to new priorities in the industry and the world.
This month, we changed the way we interact in the digital and mobile world, rolling out the new and, we feel, vastly improved website that you are experiencing right now.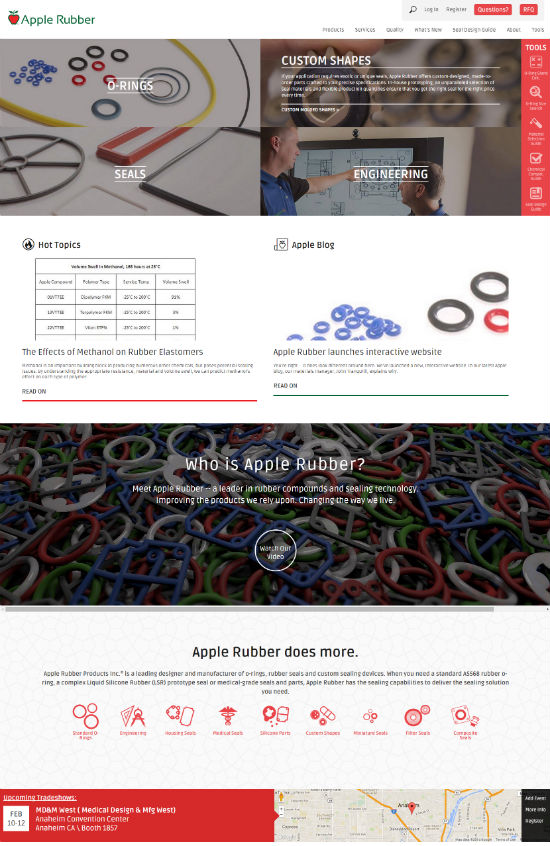 The new AppleRubber.com: Cleaner, helpful and more responsive
The design at AppleRubber.com is cleaner. Our tools are more interactive. We've incorporated responsive technology to ensure that your experience is optimized regardless of whether you're accessing our site on your desktop, laptop, tablet or smartphone.
"We wanted our website to be user-friendly across all platforms," John Tranquilli, Apple Rubber materials manager, says. "Switching to a responsive design allows more accessibility for desktop and mobile users."
While concepting the new website, we focused on areas that our data showed users were accessing most often. By bringing these popular pages to the new site's forefront, users can now easily access the most relevant products and content–like O-Rings, Seals, Custom Shapes and Engineering.
"The overall design is the most outstanding part," Tranquilli says. "It provides users information about our company, while also giving quick and easy access to design tools."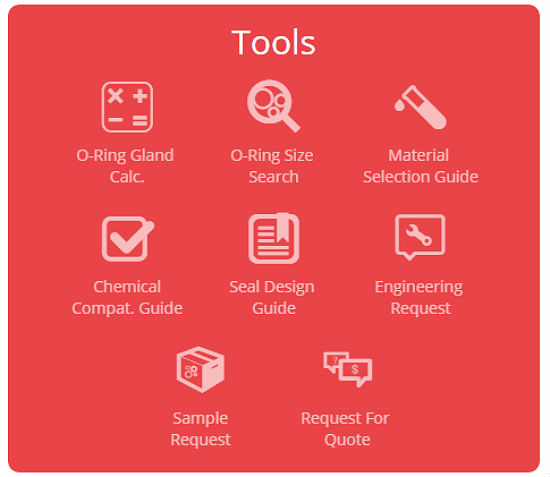 For example, the Seal Design Guide now gives users the ability to save, load and send designs to other colleagues or contacts.
The site features Apple Rubber's new logo and video on "Who is Apple Rubber?" as a part of the brand refresh.
"We wanted a website representative of who we are as a company," Tranquilli notes. "It now has more capabilities, easier access, and serves as a reminder of our promise to our customers."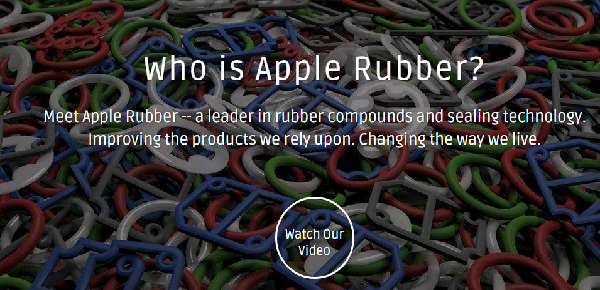 Analytic tracking will continue to play an important role in the new site. We will continue to track where visitors are going to determine what sections of our site that our customers find most helpful; what kind of devices they are using to access that content; and whether the site promotes interaction between the user and our team at Apple Rubber.
"This new design will make it easier to add more useful content," Tranquilli says. "We can now expand our tools, our Hot Topics engineering blog, reach out to a larger audience and constantly grow our site. We're sure it will make a difference."
Do you have questions, comments or thoughts on our new website? Connect with us on Twitter right now  — we are @AppleRubber.