This week, we have extra reason to celebrate our employees. It's National Engineers Week.
What is it?
Founded by the National Society of Professional Engineers, National Engineers Week began in 1951 when President George Washington became our nation's first engineer. It is now celebrated the week in February which encompasses his birthday on February 22.
Today, it is observed by more than 70 engineering, education and cultural societies, as well as more than 50 corporations and government agencies.
The purpose of National Engineers Week is to call attention to all of the contributions that engineers make, celebrate how they're making a difference, and emphasize the importance of continuing math, science and technical skills in our education system.
Celebrating Our Engineers
Apple Rubber has 10 in-house engineers with over 25 years of design and prototyping experience. With capabilities in seal design, process design and mold design (in a number of different industries) we couldn't be where we are today without their efforts.
"We pride ourselves on offering the highest level of engineering support to our customers," says John Tranquilli, materials manager. "We offer prototype to production design as well as troubleshooting to improve current designs. We're committed to assuring that our engineers are trained by providing onsite and offsite classes from improvements in CAD design to new seal design."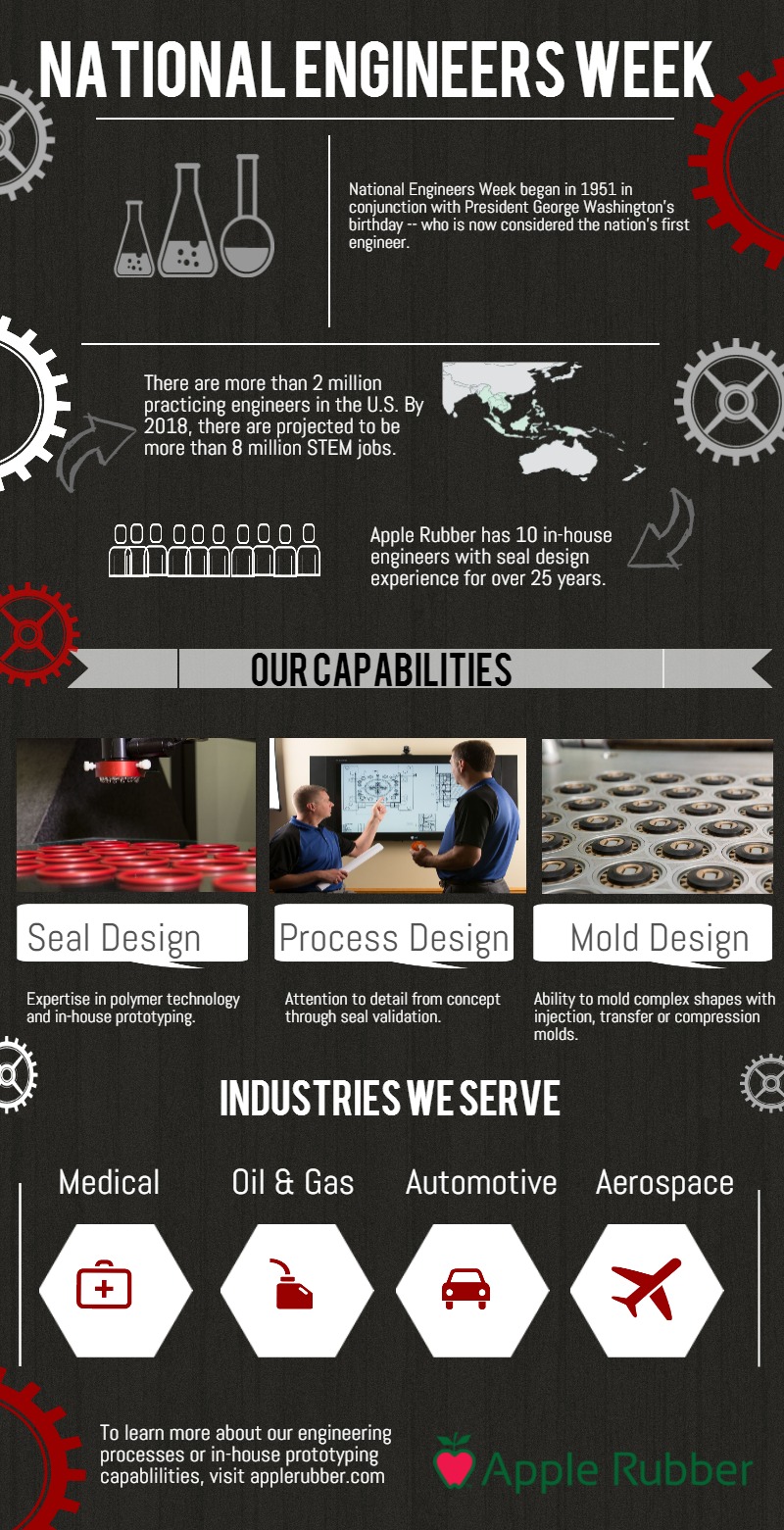 Are you celebrating your engineers this week? We'd love to chat. Connect with us on Twitter @AppleRubber or leave a comment below.