Apple Rubber's ISO Class 7 (10000) Cleanroom is where control over every aspect of production is hyper-attended to. But what does this mean, why is this so crucial to this industry, and who's benefiting from our certifications?
Get the lowdown on the cleanroom, what types of customers it provides for, and what new machines are helping to get the job done.
A look at the ISO Class 7 Cleanroom
In any cleanroom, the concentration of airborne particles is controlled to specific limits. Class 10,000 (or ISO Class 7) means there are a maximum of 10,000 particles larger than 0.5 microns per cubic foot within the cleanroom.
The environment within the room allows teams to mold, post cure, clean and package LSR (liquid silicone rubber) parts all in one room. Several times a week, this requires sampling the air and purifying the water to ensure safety for products.
Inside our cleanroom, you'll find:
1). Complete processing including production, washing and packaging area
2). Four injection molding machines, primarily for Liquid Silicone Rubber, available for plastic and rubber
3). Two post-cure ovens
4). Fully automated ultrasonic parts cleaning system
Its purpose is to mainly serve medical-industry customers, who are making FDA grade parts. Since these products require a high cleanliness or bio-burden control, they also require thorough testing and precision.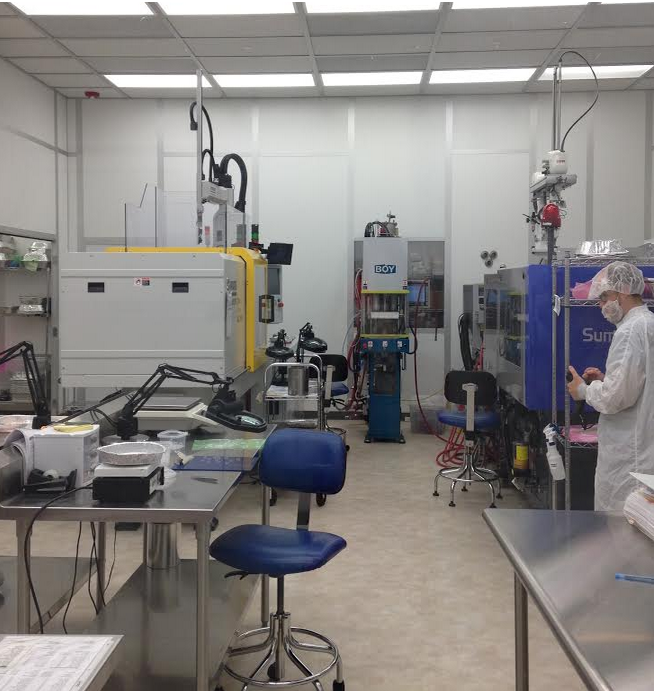 So, why would manufacturers need – or want a clean room of this caliber?
Those in the medical and electronic industry have a need for these certified clean rooms – for products like spinal implants and dialysis pumps, for example. The better the manufacturer's certification, the better the product quality (not to mention higher customer satisfaction level).
Each year, R. Kraft, Inc. inspects and provides certification of compliance to cleanrooms. Our cleanroom is specifically designed to meet a level 7, but this past certification achieved a level 6 – surpassing the requirements.
"We're always looking to improve," said John Tranquilli, materials manager, "and this is just a step along the way."
The newest addition: Our 66-ton electric press
The cleanroom also holds the newest addition to our machine roster. Meet the LSR machine.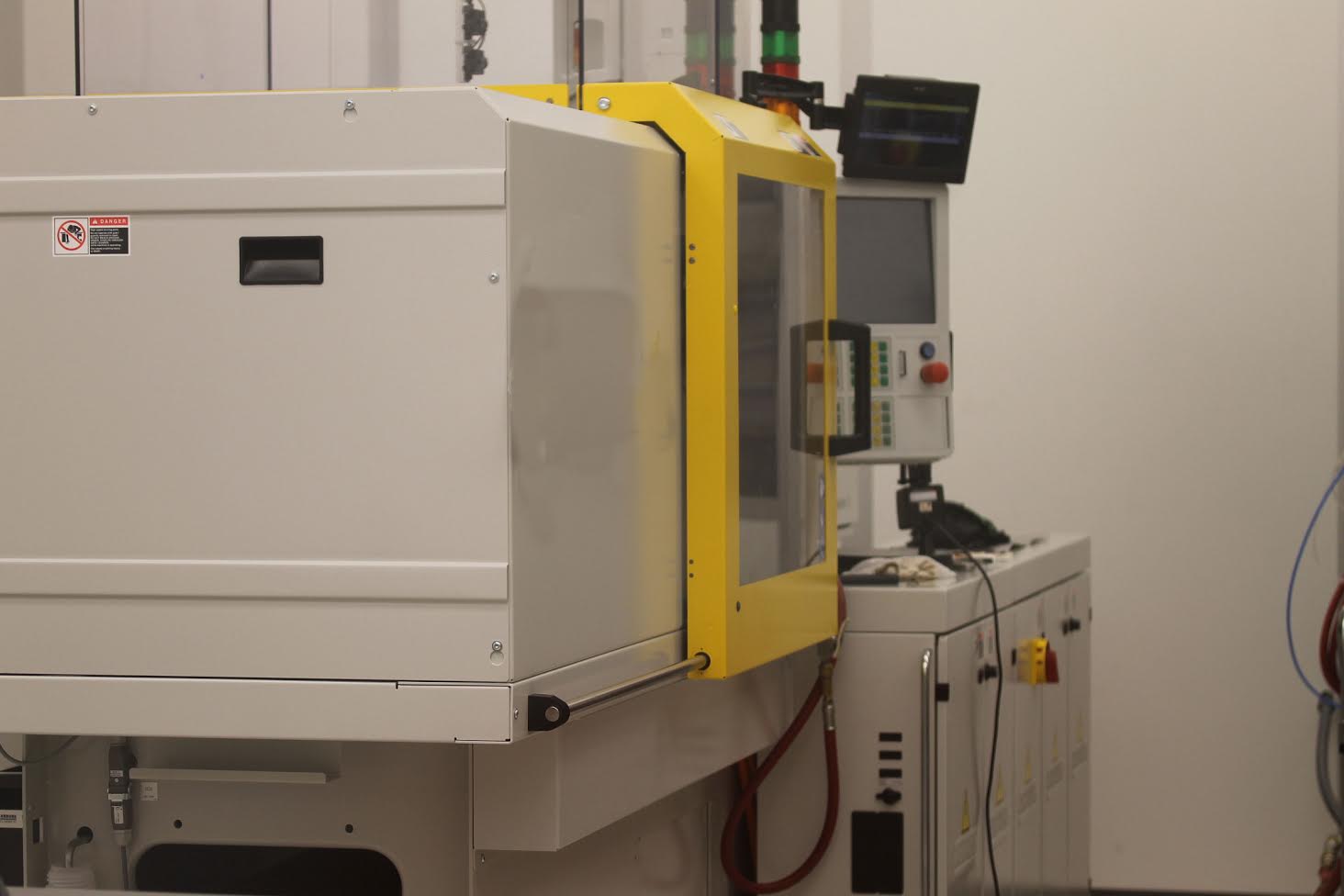 "We now have the precision of the shot control plus the integration of robotics, making life easier and more accurate," said Mike Tranquilli, manufacturing manager. "This particular investment goes to show we can take on new and significant jobs for our customers."
Let's take a look at the new Arburg Allrounder 370 A 600 -70 with Integrated Robotic Picker:
66-ton electric press
Approximate cost of $170,000
A 25-millimeter screw and barrel capable of converting down to 12 millimeters
Fully integrated shot control from a maximum range of 50 to 11.5 grams – and can go down to a minimum shot of less than 1 gram
Programmed with built-in robot and controls, giving more ability to manipulate the arm
In simple terms, this new integration gives incredible control and the ability to accurately make parts of amazing ranges and sizes — including maximizing the shot control.
Let's break that down:
The machine allows our engineers to control the rate of fill and manage the part profile. When running smaller parts, the screw and barrel give that capability. If it runs faster, there is no time to make any adjustments to the fill speed or rate. Now, it gives more consistency and more uniform parts for customers.
"With shot control, we ideally want to use a maximum of 75 or 80% over a longer resolution of time," said Tranquilli. "The tighter the control, the better the end product. Many machines have secondary systems to run robots in picking the parts out of the mold, so being integrated makes it easier for the press operator."
Continuing to learn has helped us continue to advance with our machines – and our customers. To learn more about our ISO 7 Cleanroom, visit our website.