OEM cap vs. Aftermarket
The average lifespan of cars is hitting all-time highs of over 11 years as more people are continuing to keep their cars longer. However, this eventually leads to increased repairs over time. People are constantly looking for lower-cost options for auto parts, including rubber seals and gaskets or assemblies that include rubber seals. The aftermarket replacement part market is reaching well over 800 billion dollars, and many sources are coming from overseas in places like China and Mexico.  
All Rubber Is Not the Same
   Over the course of my years being in the rubber industry, I often hear rubber being referred to as "Black Rubber."  The thought is that if it is black, it's all the same. Of course, based on previous articles, we know that not all rubber is the same.  Carbon black is the most common material used as a filler for rubber compounds. Carbon black is used to enhance the physical properties of the rubber. Due to the high loading, the rubber ultimately appears black. The problem is that any polymer can be used, which is the main component that gives the rubber its chemical and heat resistance. It's important to be aware of the capabilities of each rubber compound and not base its physicality off of appearance. 
For example, EPDM polymer is used for door seals or brake seals, so the seal will not be compatible with oil and gas. NBR polymer gives oil and gas resistance but does not work well as an environmental seal due to a lack of ozone resistance. FKM polymers give higher temperature resistance, so it won't harden as fast for engine seals. Based on rubber compound cost, EPDM would be the cheapest option, followed by NBR and FKM being the highest cost. OEM (Orginal Equipment Manufacturer) should use material specifications to make sure the correct material is used and that the material can perform for an extended period of time. 
Quality Is Critical
  Other factors that affect the performance of a seal are tolerance and molded defects. OEM's require very high-quality levels for all their rubber o-rings and seals.  O-Ring tolerance is critical for how it will seal in a groove. If the o-ring is too small, leaks can occur because leak paths will not seal properly and be left exposed.  When the seal is too big, the o-ring can prematurely fail due to the higher compression on the seal. This means that aftermarket components will not last as long. Visual defects can also cause failures. Larger than normal flow lines create leak paths, especially at lower pressures. Nonfills can also cause the o-ring to break under normal stress. 
Example of Failure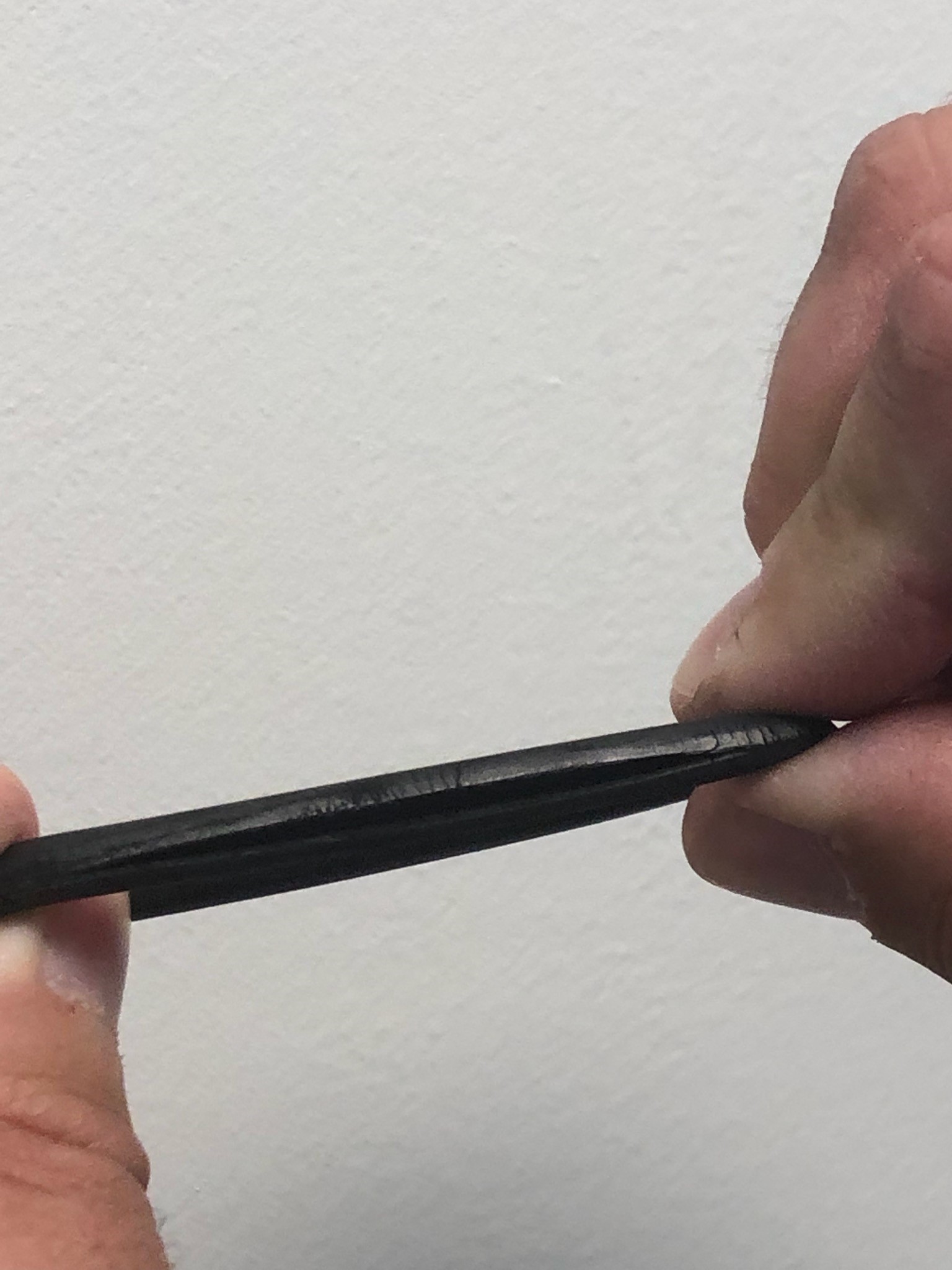 Failed Aftermarket Seal
  I recently purchased a fuel cap for a 2010 VW Routan since I was seeing a check engine light from the gas cap leaking. New regulations prevent gas fumes to leak, so sensors are added to assure a proper seal. After doing some research, I found an inexpensive replacement cap. I figured not only am I replacing the seal but also the cap, so the problem should be solved. To my surprise, it was not very long before the replacement cap was failing. When I looked at the seal from the replacement cap, I saw cracks as if the rubber was getting attacked by ozone, which is found in the air we breathe. It turns out that the aftermarket cap I purchased uses an NBR seal. While NBR is a good choice for fuel and fuel permeability, it has no ozone resistance. Within a short period of time of being exposed to the environment, the seal began to show cracks and will eventually deteriorate the physical properties of the rubber. 
HNBR and NBR/PVC blends are often used in place of NBR to give better ozone resistance. During my initial research, I found an OEM cap that was two or three times the cost. While the cost may be deterring, the OEM cap actually used an FKM seal, which is a much better option than the NBR seal I went with. FKM has fuel and ozone resistance. Plus, it's excellent at preventing fuel permeability.  This is an optimal material choice for these applications.
This showcases that you want to make sure you're getting the same quality parts when buying aftermarket components, especially when it comes to rubber o-rings and gaskets. OEM compliant parts should all use the same material to ensure the component will last for a long time.