What exactly is a rubber grommet? This may seem like a simple question, but the answer can vary from different people. We often are asked at tradeshows if we engineer and sell rubber grommets. We do, but we do not sell one standard size grommet as many other companies do. These would typically be push-in grommets that snap into a pre-drilled hole, or possibly push-in bumpers that would fill in a hole. At Apple Rubber, we create many different custom grommets.  We consider these parts a Custom Molded Shape.
Push-In Grommet

Push-In grommets typically fill in a hole. In this example, the grommet has a hole partially down the part, which helps locate a mating part. This type of grommet features an undercut to stop the part when inserted and ribs on the side to give extra interference when snapped in.
Bonded Grommet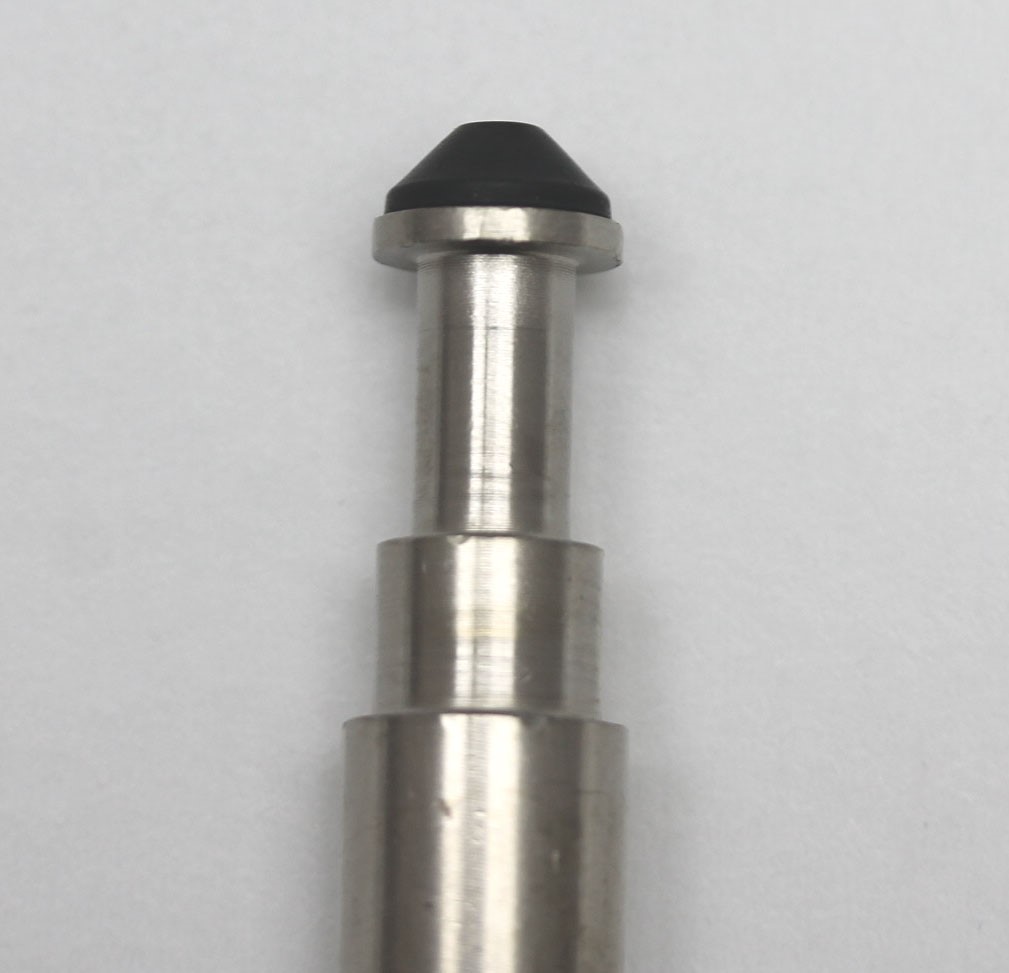 Bonded grommets illustrate our ability to bond different rubber polymers to substrates, like metal and plastic. This helps eliminate assembly steps and create an overall better seal. Bonding the seal onto the substrates also helps with tolerance stack up in a seal design.
UL-50 Grommet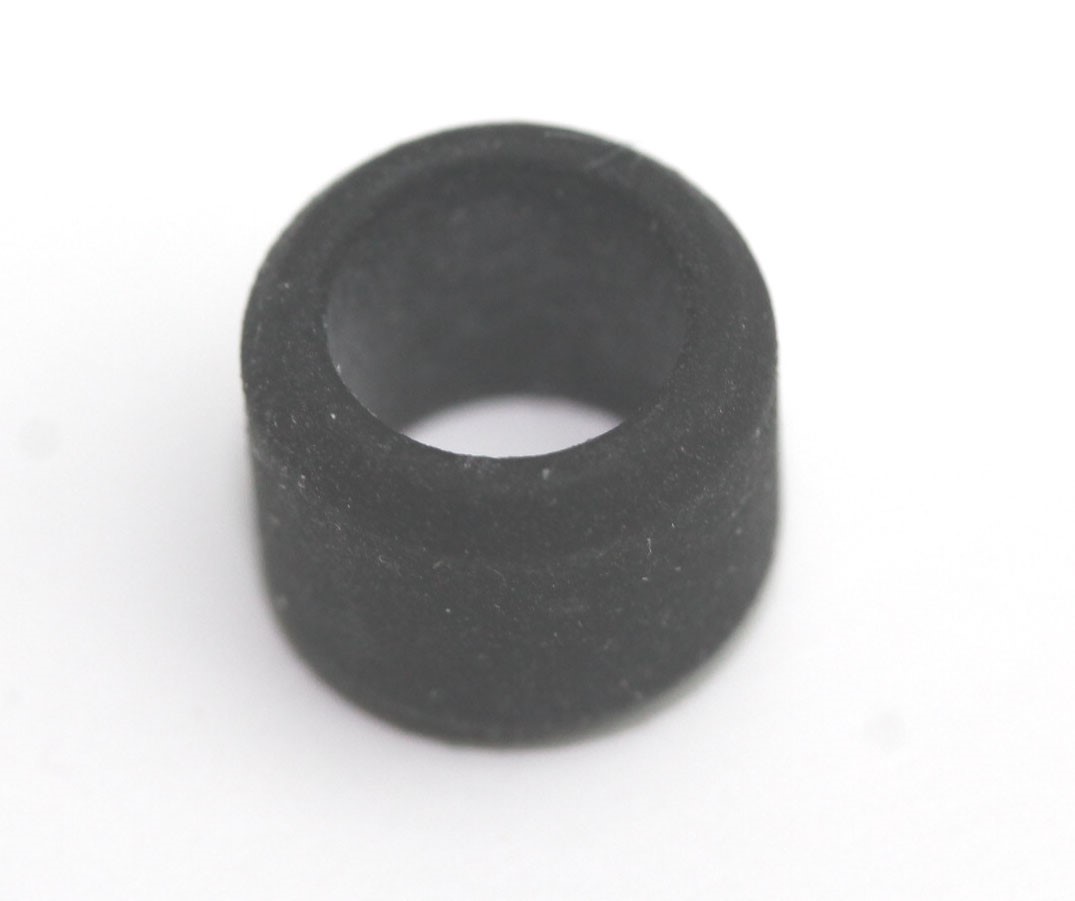 Since we create custom grommets, we can also use materials that meet certain regulatory requirements or material specification. The UL-50 grommet is made from a silicone that is tested under the UL JMLU2 standard for gasket and seals, using the UL 157 testing protocols. UL-50 is typically used for electrical enclosures.
Logo Grommet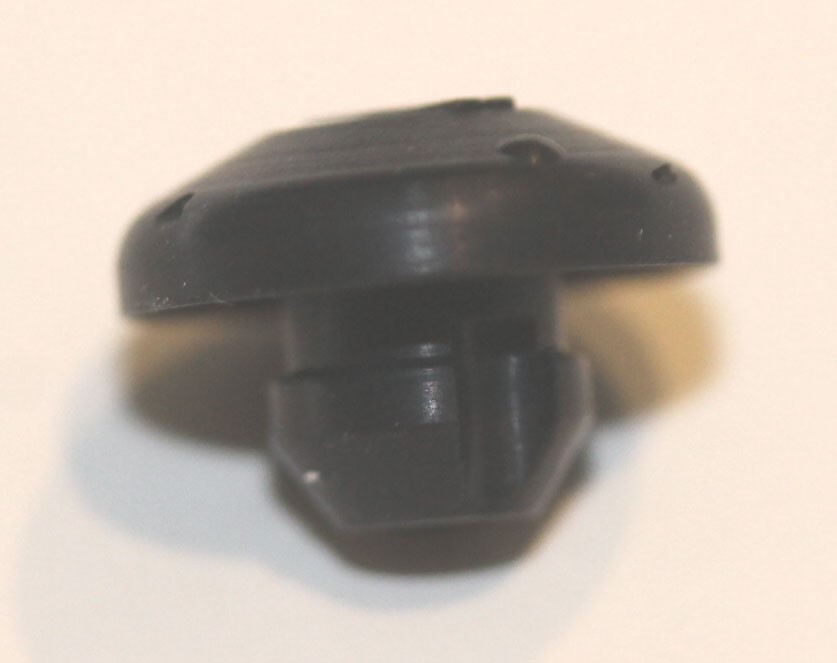 With our high precision CNC machining centers, we can cut company logos into the mold to show up on parts. Logo grommets can add marketing flair to enhance a product and your brand.
Wire Grommet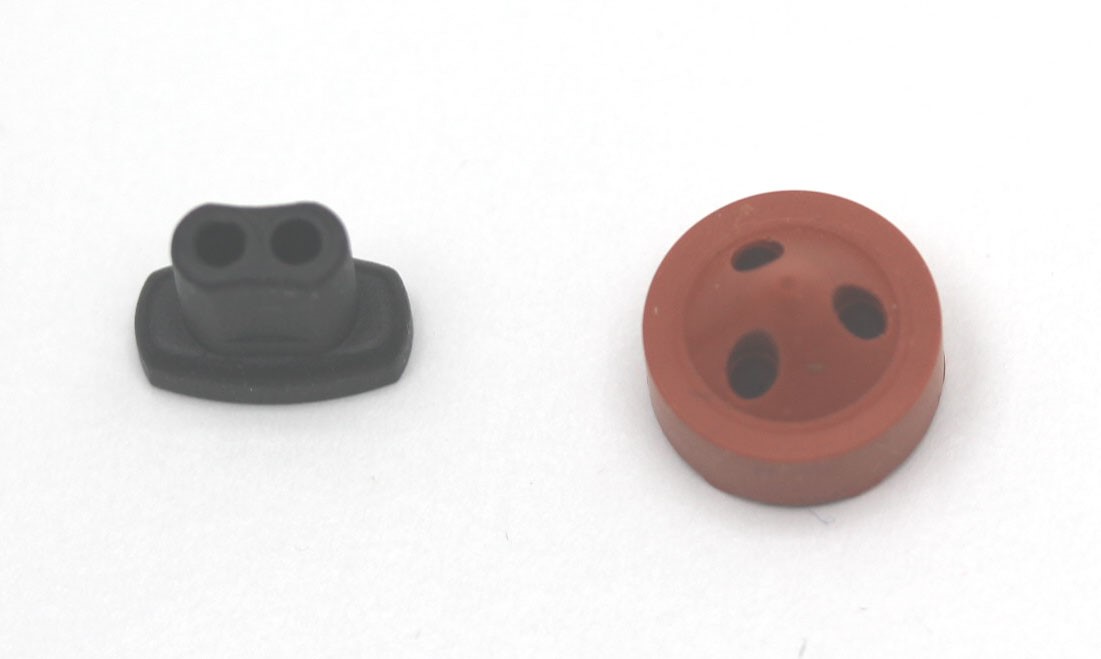 We make many different size grommets that companies feed wires through. Many types of rubber act as insulators, which protects the wires. These types of grommets can also be used as flow restrictors.
Medical Plunger Grommet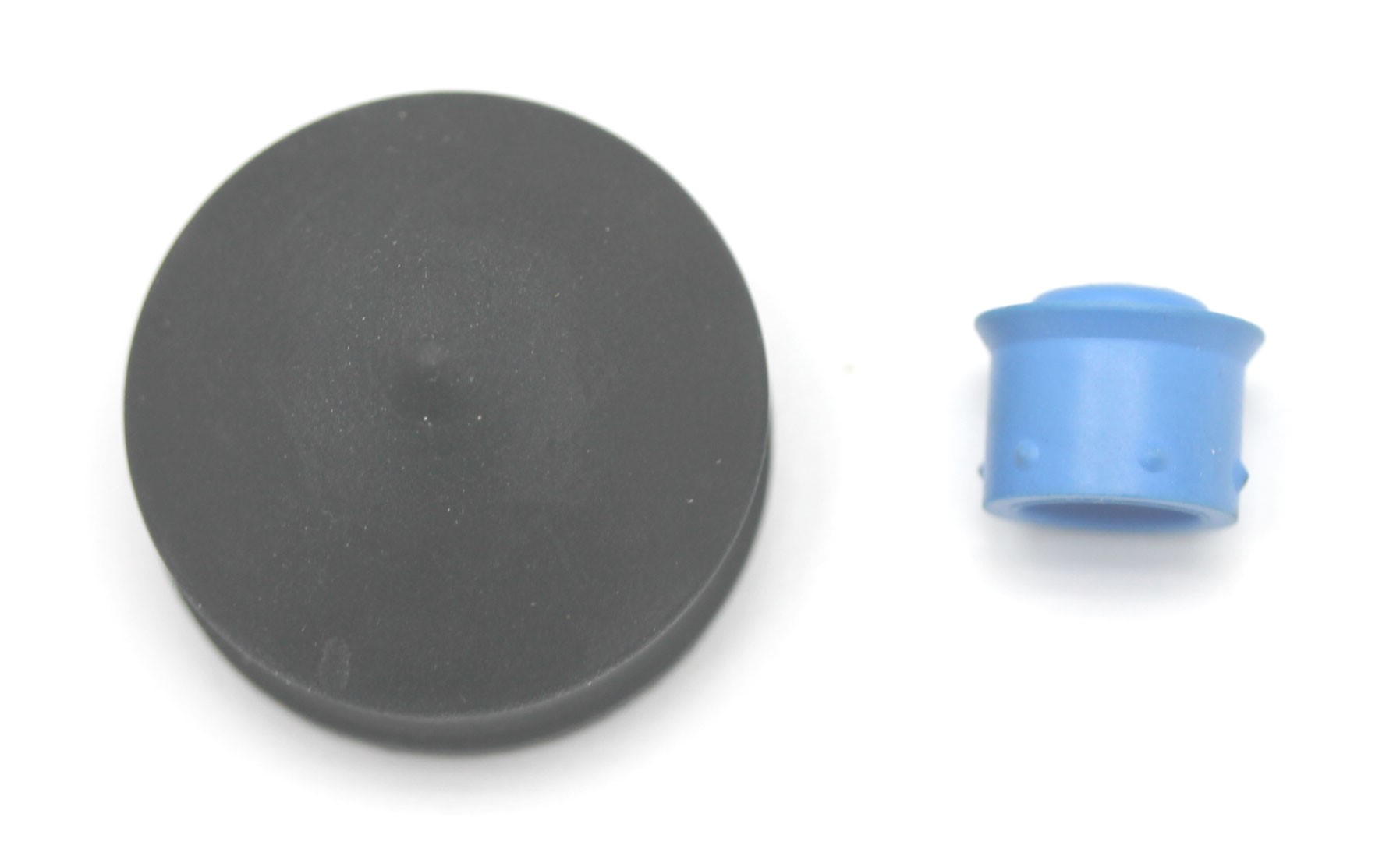 At Apple Rubber, we get many requests for medical plunger tips.  There are companies that make standard sizes for simple use plungers, but they are all based on standard size cylinder walls and standard plungers. We specialize in custom grommets, so customers can come to us with custom applications, needing a different configuration or a non-standard size.  We can also provide specialized or self-lubricating compounds to help reduce friction.
As shown, there can be many different configurations for rubber grommets. At Apple Rubber, we receive all kinds of custom requests, even for designs as simple as an o-ring. With our advanced manufacturing techniques, we can mold low volume to high volume custom grommets made with all types of rubber polymers. Work with our Design Engineers to create a customized grommet or send in a print to be quoted.