Solenoid Solutions, built on a foundation of over 45 years of experience, is a manufacturer of direct-acting solenoid valves. These valves feature a plunger, which requires an elastomer seal to regulate and allow the flow.
That's where we come in.
The valve application for Solenoid Solutions involved working closely with the client to formulate and implement a flurosilicone rubber compound (FSR) to meet demanding requirements — and by demanding, we mean high and low temperature capabilities for a government aerospace application.
First, let's define FSR:
FSR: fluoro groups added to the silicone polymer chain. The ASTM International designation for this rubber compound product is fluoro-vinyl-methyl silicone, or FVMQ. The addition of fluorine produces high non-polarity, which gives the polymer superior fuel and oil resistance.
We spoke with Solenoid Solutions sales and marketing manager Tom Martin, to gain a little background on the project.
"This seal is important," said Martin. "It seals against the orifice, so that there are no leaks. It requires a quality of surface, and a particular hardness, to operate under the required conditions."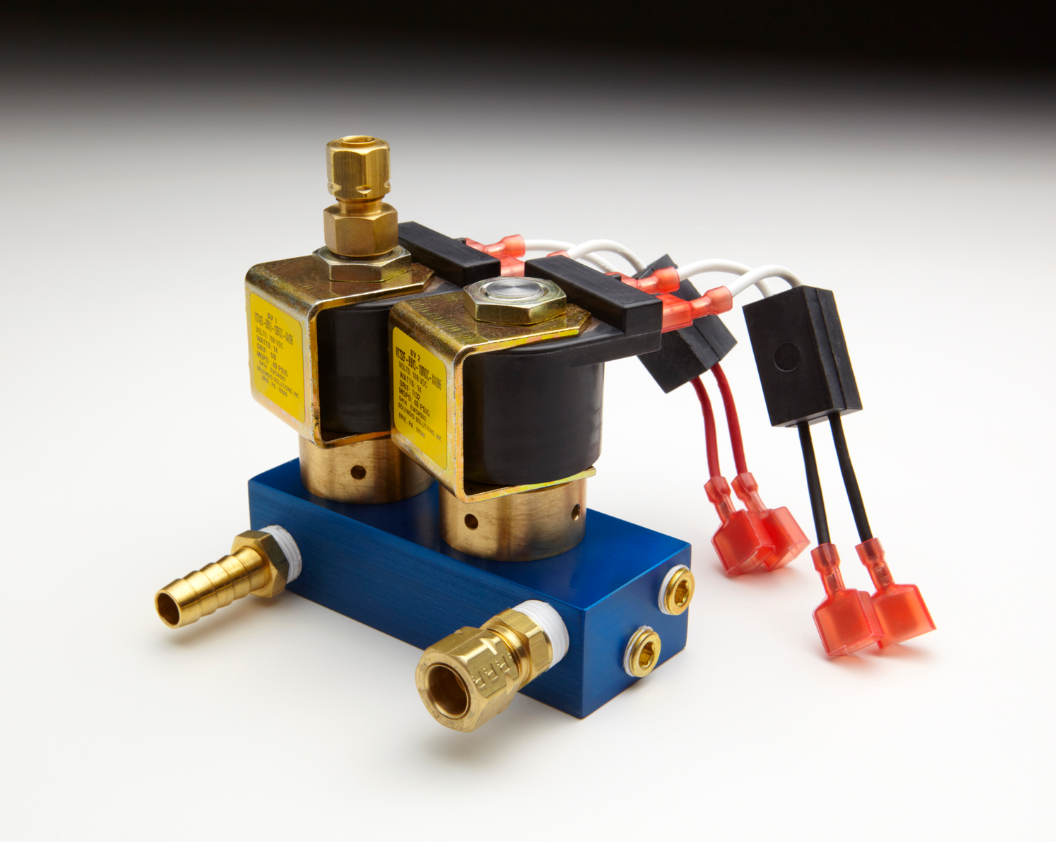 Our choice of FSR to use in the valve application was 02FS7SH, a tough compound that meets the rigorous requirements of AMS-R-25988 Class 3 —  an aerospace military specification that calls for FSR to display high modulus and increased temperature resistance in O-Rings and molded parts like sheets, strips, and extruded shapes.
Applications of 02FS7SH
The compound is based on a fluorosilicon elastomer. Its applications are pertinent particularly for use with fuels and oils. Another positive aspect of 02FS7SH is its impressive temperature range: -65C to +175C.
Since the application will be used in extremely high temperatures before launch, and extremely cold temperatures after launch, this is a necessity.
"These types of compounds are often used in aerospace and automotive applications, where we need quality performance under high and low temperatures," said John Tranquilli, materials manager at Apple Rubber. "The compound has  very good compression set resistance — it retains its shape under pressure and has good bounce-back after being compressed. These are both great qualities."
Apple Rubber engineers utilize the compound in several industrial applications, and found that 02FS7SH would work well in the solenoid valve use case scenario.
"With this material, we were able to fill a requirement for an elastomer seal which had to function in a wide range of temperature climates," said Martin. "Apple Rubber got together with our engineers to come up with a material that would work. In the end, it maintains its integrity in very hot and very cold temperatures, and as importantly, maintains its durometer and hardness, which is what we needed."
Solving problems for multiple industries
Several of Solenoid Solutions' requirements have to do with NSF or FDA applications. They work on many devices like coffee, drink or ice machines – so for any materials that come in contact with consumables, they must comply with requirements and both domestic and international industry standards.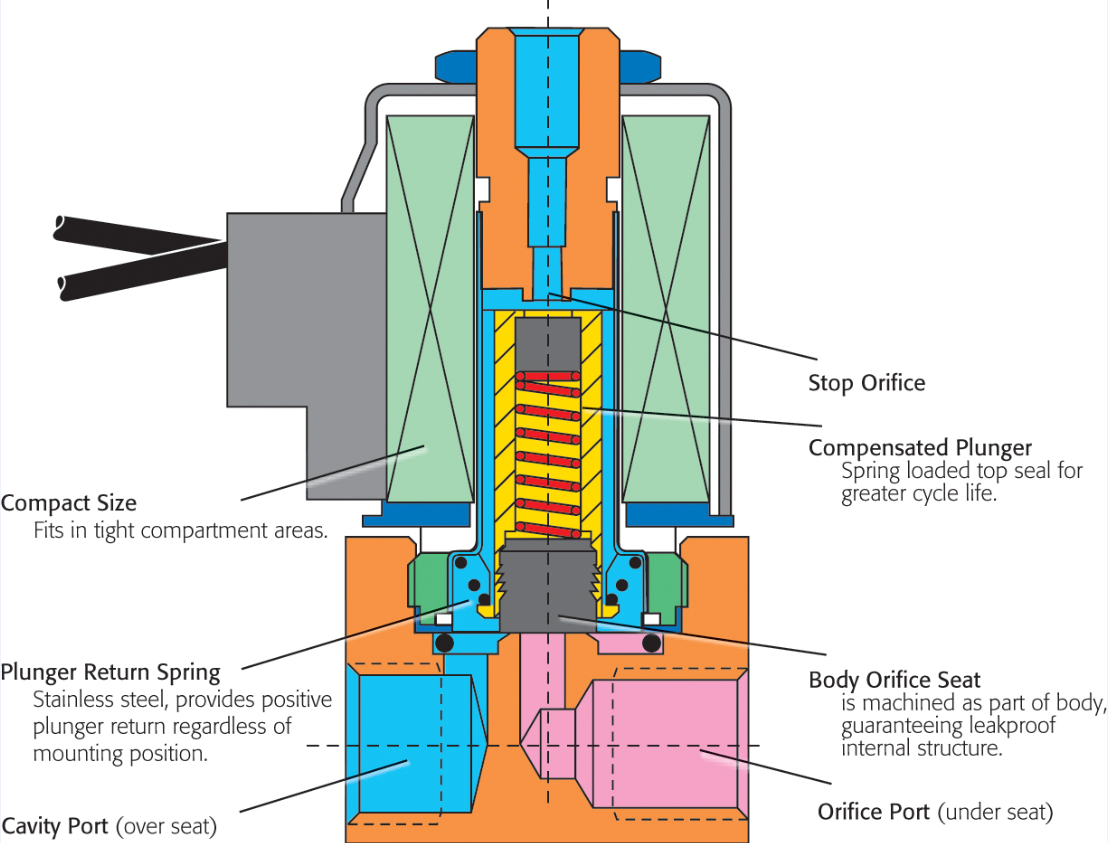 "It's sometimes challenging to find elastomer materials that meet the requirement for a particular country," said Martin, "but Apple Rubber is very proactive in helping us find the seal materials."
The current trend in the sealing industry is for companies to reduce or limit their vendor base. The application of 02FS7SH helped showcase Apple Rubber's capabilities and gain additional business from a current customer.
"Solenoid Solutions is a great example of a customer profile — we work across many industries to provide solutions with all kinds of molds, shapes and sizes," said Tranquilli. "This customer did come to us first for buying O-Rings, but we were able to mold their custom shapes as well."
For more information on custom-mold shapes like those provided to Solenoid Solutions, check out our inventory.