Technology plays an important role in every industry as well as the personal aspects of our lives. Advancements in medical device technology have allowed physicians to better treat their patients, saving lives and promoting continuous improvements in the quality of life for billions of people around the globe.

As medical device companies focus on products that deliver cheaper, faster and more efficient care, smart devices continue to take usability to the next level.

Let's take a look at some of the medical devices that turned out to offer truly amazing technology in 2015.

1. Robo-surgeons.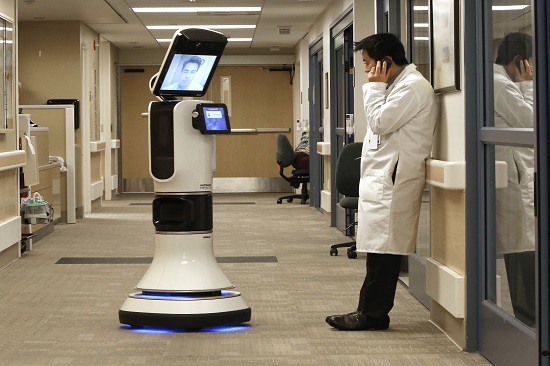 With fewer doctors to meet the growing health care needs of our aging population, health systems continue to invest in robotic solutions or surgery and telemedicine.

The RP-VITA Remote Presence Robot produced by iRobot Corp and InTouch Health is the first autonomous navigation remote-presence robot to receive FDA clearance for hospital use. The mobile cart has a two-way video screen and medical monitoring equipment, and is programmed to maneuver through the busy halls of a hospital.


2. Electronic Aspirin.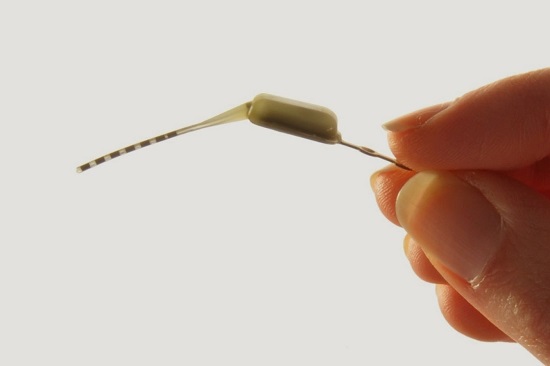 For patients who suffer from migraines, headaches and other causes of chronic head or facial pain, the "take two aspirins and call me in the morning" method can be somewhat useless. Autonomic Technologies, Inc. developed a patient-powered tool for blocking sphenopalatine ganglion (SPG) — a facial nerve bundle associated with the most severe, chronic forms of headache.

"The system involves the permanent implant of a small nerve stimulating device in the upper gum, and when a patient senses the onset of a headache, he or she places a handheld remote controller on the cheek nearest the implant," notes Michael MacRae, ASME contributor. "The resulting signals stimulate the SPG nerves and block the pain-causing neurotransmitters."


3. Portable gluten sensor.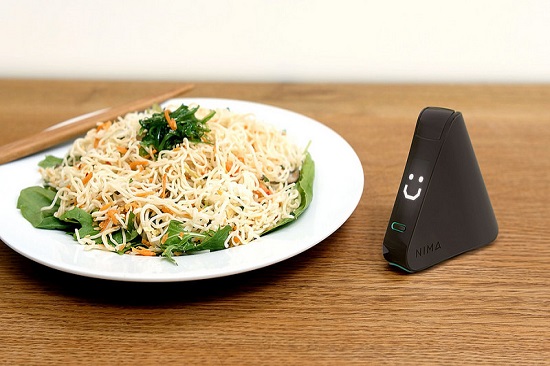 Portable gluten sensor. For the millions of Americans with celiac disease or gluten sensitivity, any menu item might contain traces of gluten that result in a truly unpleasant dining experience. The Nima sensor works to put minds at ease by allowing you to test any kind of food or drink in as little as two minutes.

Simply take a sample of food, place it into a capsule and put the capsule into Nima. The device uses sensors to analyze and read the test strip, and Nima responds with a frown or smile — indicating more or less than 20 parts per million (ppm) of detected gluten.


4. 3D-printed cast (with some boom).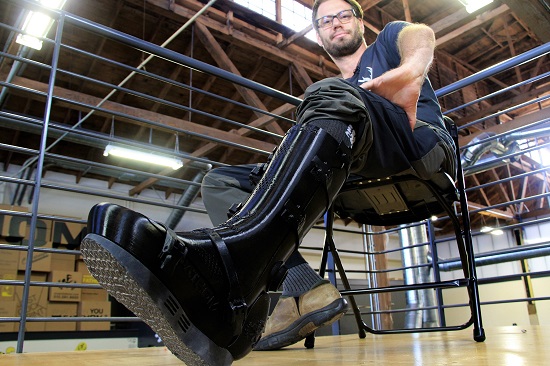 Anyone who has ever broken a leg knows how bulky conventional casts are. To improve patients' overall experience, a group of engineers came up with the BoomCast.

This 3D-printed cast with embedded electronics enables doctors to monitor the leg's physical state from anywhere in the world. The BoomCast is based on a scan of a person's leg, and comes in two parts that easily snap together. Did we mention there's a built-in boombox?


5. Biosensing wearable.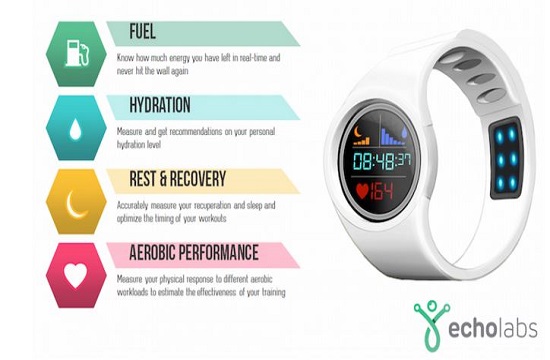 Fitbits may be able to monitor a user's heart rate, but that's about as far as they go. Echo Labs, a small startup from the Stanford-affiliated StartX incubator, is among the first to take health monitoring to a new level.

The wristband, now two years in the making, can measure oxygen, CO2, PH, energy, hydration and blood pressure levels in the blood by using optical signals.

Founders Pierre-Jean Cobut and Elad Ferber have already fielded inquiries from companies in pharma, biotech, medtech and insurance. Through blood analysis, the hope is that meaningful data will provide personalized guidance – for you and your doctor. Ultimately, that could inspire necessary behavioral changes.


6. Navigation for the visually impaired.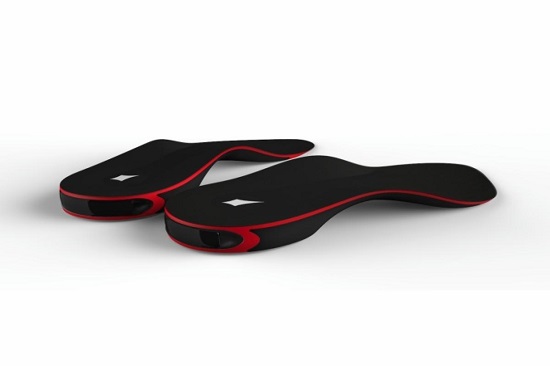 Meet Lechal, the footwear of the future. India-based company Ducere Technologies works to help the blind or visually impaired navigate the world better. The Lechal insole slips into a walking shoe, utilizes Bluetooth technology to sync to a user's phone and guides them with simple vibrations through voice commands.

Simply slip into your footwear, set your destination in your app and Lechal shows you the way through gentle vibrations (hands-free). The Lechal system is also useful for those with perfect vision — the corresponding app allows the user to track workouts and set fitness goals.


7. Next-generation baby monitor.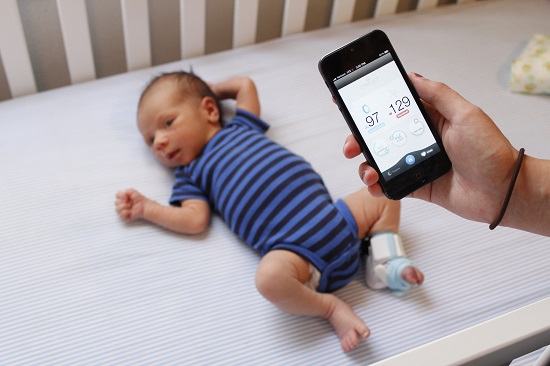 We constantly worry if our little ones are OK. Sproutling aims to solve this issue with the real-time Sproutling Baby Monitor. The Fitbit-like device can track an infant's heart rate, body temperature, position and more, and then notify parents via mobile app if there's cause for alarm.

Once the device learns a baby's habits, it can also offer helpful predictions, like when he or she will wake up from a nap.

"We want to get more understanding of how children behave as a whole," says CEO Chris Bruce, father of two. "That's the holy grail."


8. Bionic ears.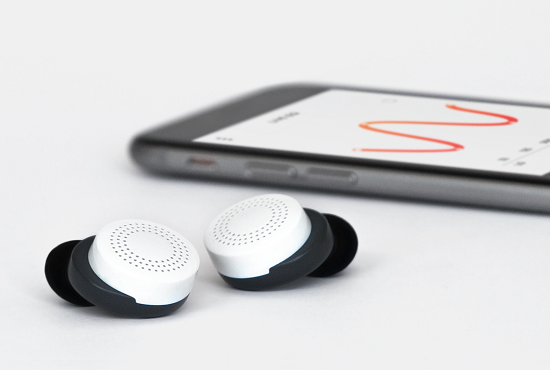 When you're stuck somewhere with unbearable noise, you have two options: plug your ears or leave. But what if you could pinpoint the loud noise and lower its volume just like you would on a TV? The Here Active Listening System offers a groundbreaking set of earbuds from New York-based Doppler Labs. Unlike hearing aids (which amplify or decrease all noises at once), the system syncs with a smartphone app so users can handpick which frequencies they want to filter.

Simply place the two wireless buds in your ears, sync with your smartphone app and easily control what you hear and how you hear it.

Revolutionizing medical device technology

How has medical device technology changed your day-to-day life? What are some of your favorite tech devices from 2015? Connect with us on Twitter @AppleRubber or contact our engineers for information on our medical capabilities.
(8148)