Are you and your friends or family busy brainstorming your next vacation getaway? Do you love learning? Enough said. Let's hit the road and head to some of the best STEM-filled locations across the US. Whether you're looking for science, technology, engineering, math, or a mix of the bunch, this list has you covered.
1 
Museum Campus, Chicago Illinois
Tags:  Indoor – Science – Tech – Year Round – All Ages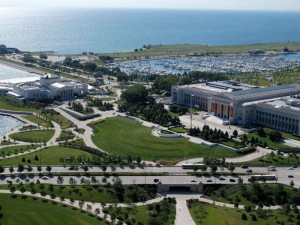 Right on the beautiful Lake Michigan waterfront, Chicago's Museum Campus is home to the Field Museum, Shedd Aquarium, and Adler Planetarium. Just a few minutes walk from each other, get lost in one of the largest natural history collections in the world, explore the beauty of life in our lakes and oceans, or get a look at the cosmos. This is definitely a can't miss in Chicago that you'll need at least two days to fully immerse yourself in. 
2
Kennedy Space Center, Merritt Island Florida
Tags: Indoor – Outdoor – Year Round – Science – Tech – Engineering – Math – All Ages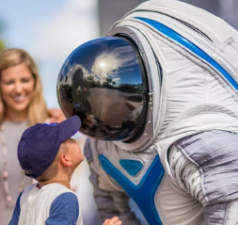 Okay, who doesn't love space? Much more than a theme park, Kennedy Space Center in Florida has been NASA's main launch site since 1968. And while the entire base is spread across 144,000 acres, the visitor's center is packed with displays, IMAX theaters, memorabilia (including real spacecraft), and daily presentations by real astronauts! Or brave the summer heat and tour the Heroes and Legends Rocket Garden, a collection of real and replica rocket ships so cool you'll have to see to believe. This is the place for a truly out of this world vacation stop.
3
National Museum of Mathematics, NYC New York 
Tags: Indoor – Year Round – Engineering – Math – Kid-Centric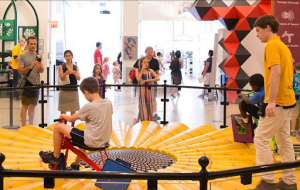 Start spreading the news! If you're someone who thinks it's multifactorial that math is the bane of existence, think again! Whether you're staunchly in the anti-math camp or a full blown wizard, this interactive museum is the place for you. Fun for all ages but known for having great results with the budding mathematicians in your family, you won't want to skip this stop next time you're in NYC.
4
The Grand Canyon and Meteor Crater, Northern Arizona
Tags: Outdoor – Science – Year Round – Seasonal Elements – All Ages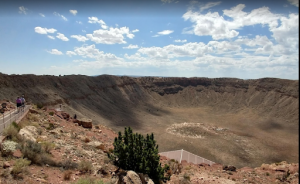 Get a look at the power of nature and inspire your inner geologist! Make your way to Northern Arizona to take in the Grand Canyon, one of the seven natural wonders of the world. Extend your road trip by hitting Meteor Crater, a 560 foot basin created by a meteorite collision some 50,000 years ago. This is a trip that's sure to make an impact!
5
Brookhaven National Laboratory
Tags: Indoor – Science – Tech – Engineering – Math – Special Events – For Adults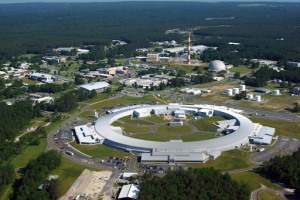 Busy advancing research in nuclear and particle physics the Brookhaven Lab, hosts expert-led talks covering topics on matter, energy, space, and time throughout the year. This is a great place to catch a lecture with a group of fellow students, coworkers, or friends. Remember, this is a working nuclear lab, so don't forget to bring a government issued form of ID!
6
Georgia Aquarium, Atlanta Georgia
Tags: Indoor – Year Round – Science – All Ages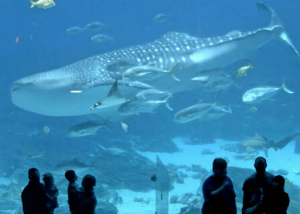 Go from ocean to ocean at one of the best aquariums in the United States. With incredible interactive exhibits, sea lion presentations, and the Ocean Voyager tank that holds over 6 million gallons of water (enough to house whale sharks), this is an aquarium you can truly get lost in.
7
The Montana Dinosaur Trail
Tags: Indoor – Outdoor – Science – All Ages – Year Round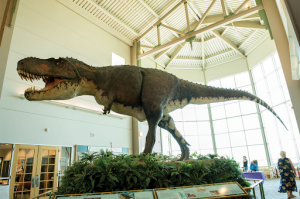 And for the most intrepid of travelers — what's better than one dinosaur museum? Fourteen! That's right, the beautiful, fossil-filled state of Montana has arranged fourteen of its best dinosaur-themed museums, parks, and attractions into one titanosaur-size road trip. 
Want to talk STEM?
Tweet us @applerubber on Twitter!