ASTM D429 Method C measures the adhesive bond strength of rubber that has been vulcanized to a conical substrate.
The substrate ends are pulled apart in tension: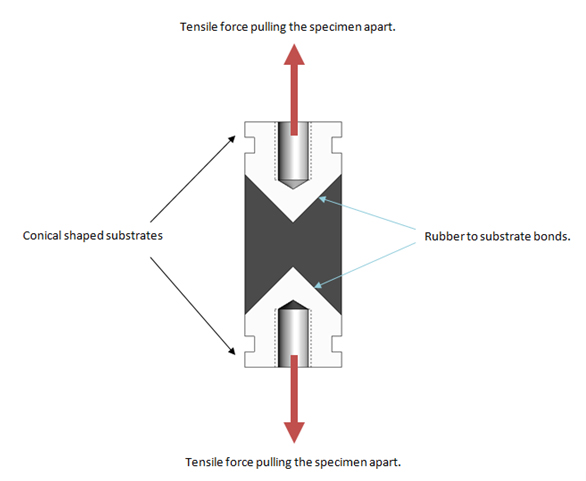 Step 1: The substrate is washed to prevent contamination from dirt, oils, and preservatives. Various cleaning methods are available including caustic, solvent, and surfactant-type cleansers.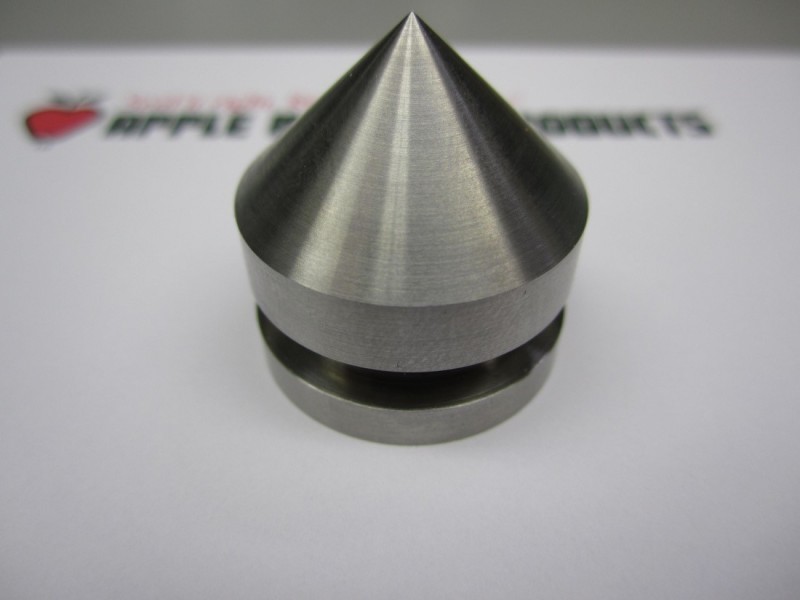 Step 2: The original machined or molded substrate surface is abraded. Several different types of blast media are available to provide the optimal surface texture that will promote adhesion to the substrate.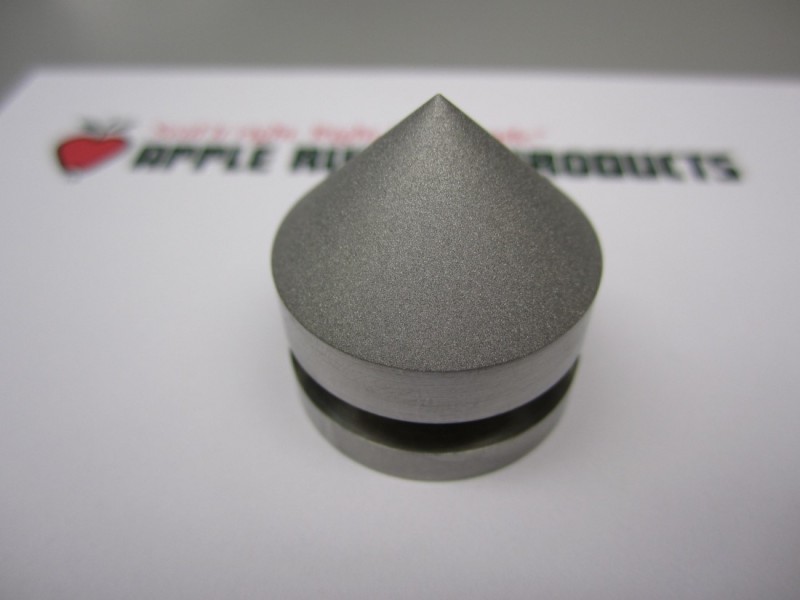 Step 3: Adhesive is applied to the abraded surface of the substrate where rubber is to be molded.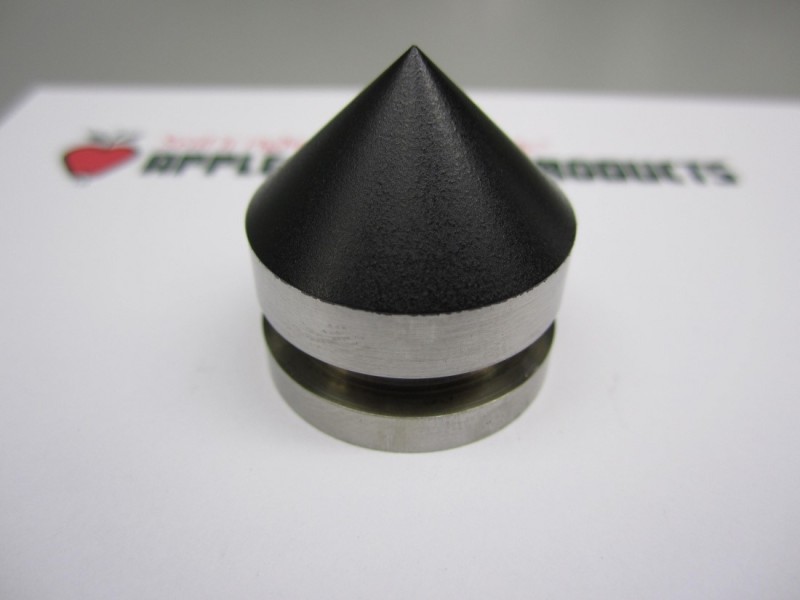 Step 4: Rubber is then molded to the substrate.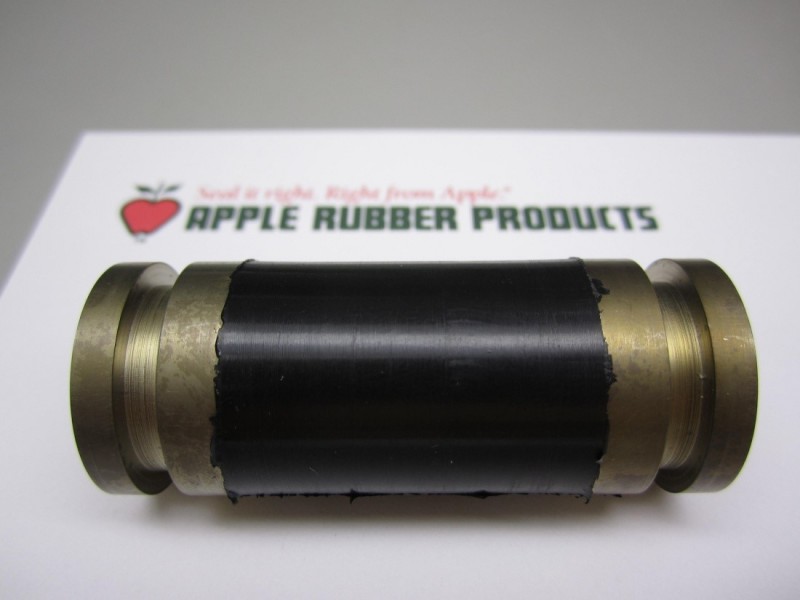 A pull test is performed according to ASTM D429C requirements.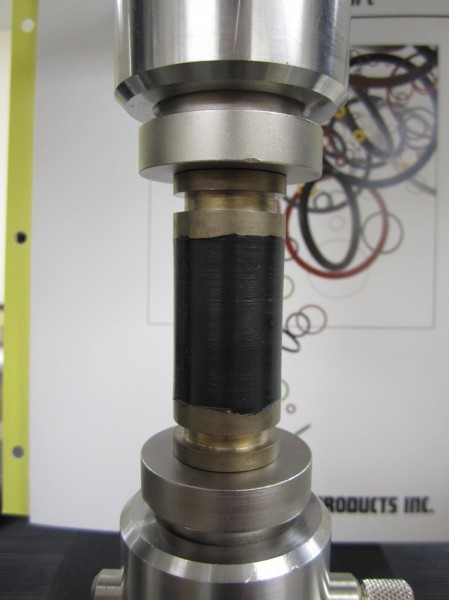 Check out this video of the ASTM D429 Method C pull test performed using Apple Rubber Products 70 durometer nitrile rubber that has been vulcanized to a 420 stainless steel conical substrate.
The failed specimens are analyzed both qualitatively and quantitatively to determine the quality of the rubber to substrate bond.