The medical industry has utilized Rubber O-Rings and seals throughout history. These components can seal a variety of devices ranging from critical electronics to implanted devices and dust covers for surgical equipment. Making sure you have the right material during the design phase can assure quick regulatory approval or prevent duplicate testing caused by the use of an unapproved material.
To help you better understand, we broke down everything you need to know about medical rubber compounds.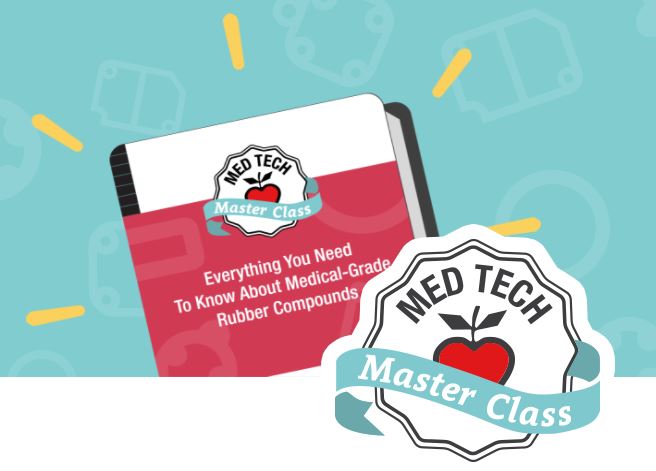 5 hot topics explained by our expert engineers
Got a half hour? Download everything you need to know about medical-grade rubber compounds. You'll be up-to-date on medical seals before you finish your next cup of coffee. Here's what you can expect to learn:
1. Rubber quality standards
2. How to find USP class designation
3. Why there are recommended testing protocols
4. The difference between medical-grade and food-grade compounds
5. Varying levels of vendor raw material certifications
Let's talk medtech.
Our expert engineers can help you pick the right sealing solution for your medical application. To learn more, contact us online or connect with us on Twitter or LinkedIn.