As manufacturers face a number of emerging challenges in 2015, manufacturing remains an attractive industry in the U.S. — particularly in aerospace manufacturing, which has taken flight over the last few years.

We've identified the latest need-to-know trends on aerospace manufacturing.

The U.S. is emerging as a hotspot for aerospace manufacturing, according to ICF International.

The research firm analyzed more than 2,000 investment transactions made over the past 15 years, and its data shows a strong flow into Brazil, Russia, India and China (BRIC) until 2012 before aerospace investment shifted towards the United States in the last three years.





"The U.S. at this point in time has become the hotspot in aerospace manufacturing," Kevin Michaels, a vice president at ICF,

said

at the annual Pacific Northwest Aerospace Alliance conference earlier this year. "Comparative advantage is a fleeting thing. Three years ago it looked like everything was heading to China. Now, that's changed."
Unmanned aerial vehicle (UAV) — or drone — manufacturers are poised to experience rapid growth.

In 2014, drones flew for commercial use for the first time, landed on the White House lawn and helped Amazon deliver packages. While many remain unsure on whether mass production and usage is a major security concern, the technology is bound to disrupt a variety of industries, including agriculture and meteorology.





"Drones have proven adept at safely and effectively performing aerial surveys and can be an effective tool for the oil and gas industry,"

says

Melanie Hinton, spokeswoman for the Association for Unmanned Vehicle Systems International, the nation's largest drone trade group. "The technology is quickly changing and it's an exciting moment in the integration process."




More commercial aircraft manufacturers are increasing production sites.

Keeping all production within the U.S. will reduce supply chain costs, increase quality and improve the long-term agility of production and supply chain operations.





Boeing,

working to keep costs to a minimum, has cut back on what it outsources to make

its new

787 Dreamliner, moving more of the production in-house. Meanwhile, rival

Airbus

along with investment from other foreign companies, is opening a production line plant in Alabama, creating 1,000 new jobs. The first new plane is expected to roll off the line in 2016.





The increase in demand in commercial airline manufacturing will place more pressure on every portion of the supply chain — which will become a challenge to manage total costs and forecasting.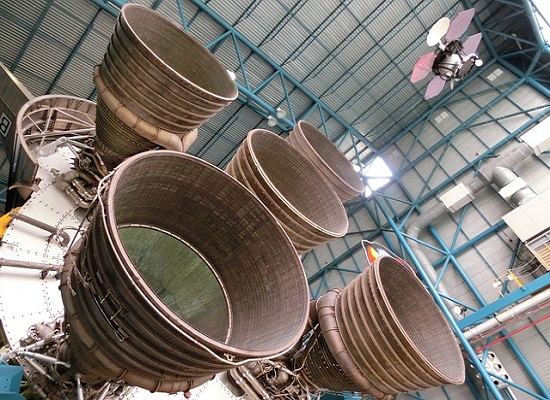 The U.S. is experiencing a demand for greener, smarter aircraft and greater automation in manufacturing.

This exerts more pressure on aviation OEMs and suppliers to boost innovation and productivity while containing costs to maintain technological leads. By considering automation practices from other industries — such as automotive — and collaborating with emerging developers of technology, they can maintain a leading edge and diversify business.





Airbus and Boeing are in a long-haul race to market greener aircrafts with a new generation of long-range widebody twins with better fuel efficiency, lower operating costs and reduced noise and emissions — like Boeing's newest long-distance jet, the 787 Dreamliner.





"The 787-10 Dreamliner will be the most efficient jetliner in history," Raymond L. Conner, chief executive of Boeing's commercial airline division,

said

at the plane's introduction.  "The 787-10 is 25 percent more efficient than airplanes of its size today and more than 10 percent better than anything being offered by the competition for the future."
Aerospace manufacturing has rebounded in the U.S. with more than $25 billion in investments since 2012.

By having all manufacturing done in the same proximity, companies are reducing the costs associated with overseas shipping. Florida, for example, has five major aircraft facilities, military bases, hundreds of aerospace defense companies and tens of thousands of potential employees with experience in

aerospace work.
75,000 new U.S. manufacturing jobs resulted from reshoring alone.

According to the Reshoring Initiative, the shift back to the U.S. first has to do with cost. It used to be cheaper to manufacture outside the U.S.; now the costs are converging.





Due to major investments in automation, information technology and education in the U.S., an American worker may have 10 to 12 times the output of a Chinese worker.





"Another reason to manufacture in America involves lead times,"

notes

Thomas Roemer, executive director of the MIT Leaders for Global Operations program. "With services like Amazon Prime, consumers are accustomed to delivery within one or two days, if not the same day. Offshore manufacturers need to store disproportionately large amounts of inventory to accommodate these expectations."



What other trends will impact the aerospace industry? We'd love to hear your thoughts. Connect with us on Twitter @AppleRubber