ThomasNet's annual manufacturing industry survey reports that over the next several months, 52 percent of U.S. manufacturing will add staff. With a steady trickle of baby boomers retiring, the industry will require more millennials to help drive manufacturing companies forward.
What defines a millennial?
Time Magazine reports that approximately 10,000 millennials turn 21 every day. This generation (also known as Gen Y) consists of those between ages 18-32. This socially conscious, innovation-driven and job-hungry generation seeks careers with security and growth potential. By 2025, millennials will comprise about 75 percent of the U.S. workforce.
Where is the skills gap?
Out of more than 80 million millennials in the U.S., only 5.4 percent have careers in manufacturing. As the current manufacturing workforce moves closer to retirement, eight out of 10 manufacturers are concerned about meeting their corporate needs within the next five years.
Millennials, on the other hand, lack interest in the manufacturing industry. Although U.S. manufacturing is showing strong signs of rebirth, this generation perceives manufacturing jobs as low-paying, unglamorous, boring and tedious.
They are wrong.
According to the National Association of Manufacturers, the average manufacturing worker earned $77,506 in addition to benefits. Still, surveys by the Manufacturing Institute find that a majority of teens have no interest in manufacturing as a career.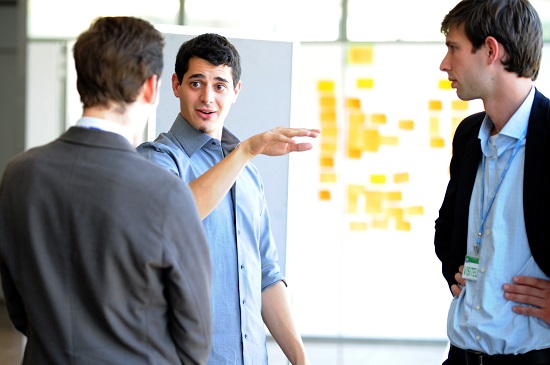 "Nearly all of the jobs that were once unskilled or semi-skilled have been automated or moved offshore for cheap labor," says the Manufacturing Institute's Gardner Carrick. "Today's factory jobs are focused on operating, maintaining or programming the machines that are doing the actual manual labor that used to be done by human beings."
Here's some good news:
Around 78 percent of companies agree that millennials are important to their future operations. Manufacturing companies that currently employ millennials are three times more likely to agree that millennials have strong attention to detail — compared to companies not employing millennials.
How to attract millennials to manufacturing
Approximately 80 million millennials reside in the U.S. — the largest group of 18-32 year-olds in American history, the U.S. Chamber of Commerce Foundation reports. Manufacturers must not only understand this generation, but take the appropriate measures to attract and retain. This can include several tactics:
1. Leverage millennial skillsets. Some employers currently perceive millennials to be lazy and more focused on themselves than on their jobs — causing many organizations to be hesitant to hire this generation. 43 percent of respondents believe millennials lack the work ethic and discipline to succeed.
Today's manufacturing jobs hardly resemble those from a generation ago. By taking a closer look at millennials' skillsets, manufacturers could see these tech-savvy multitaskers are able to transfer seamlessly between processes within the organization.
2. Be open to adapting to different strategies. 68 percent of manufacturers agree that millennials require a new or different management style. Learning new styles such as onboarding process, formal training programs and experiential learning can build loyalty, high performers and future leaders.
3. Encourage advanced development opportunities. Millennials want to personally and professionally develop. According to an October 2014 White House Report, millennials are the most highly educated generation. Because of this, they're constantly seeking new information and challenges. Manufacturing Day, which annually falls on Oct. 2, is one approach at emphasizing the importance of manufacturing.
4. Go digital. The rise of the internet and new technology brought millennials more information than any previous generation had access to. Most millennials learned to use their first software program before starting kindergarten. This age group has learned new ways to achieve tasks quickly and efficiently while gaining a voice amid the chaos of manufacturing. Supporting the use of technology and mobile connectivity will help steer millennials towards the path of success (and maximize your company's usage).
5. Allow them to share their ideas. According to the Journal of Business and Psychology, millennials are confident, individualistic and have a strong achievement orientation. To keep them engaged, they must be given challenging assignments and creative roles, when possible, in projects. This innovation can stimulate and inspire other employees to change the way they solve problems.
Eighty million millennials are looking for rewarding careers. Organizations must find a way to balance the flexibility millennials want with the structure they need.
"For the industry to sustain its steady climb, all the fundamentals need to be in place, and one of them is missing — a robust pipeline of talent," ThomasNet's President Mark Holst-Knudsen recently noted. "It will take the concerted effort of every manufacturer to reach across generational lines, and bring in the people who are critical to the industry's continued success."
How have millennials affected your manufacturing organization? What do you have planned in the near future? Share your thoughts with us on Twitter @AppleRubber.