The ever-changing manufacturing industry faces a number of significant obstacles. The social and political environment, the needs of the marketplace and the opportunities created by technological breakthroughs are driving big changes.

Take a look at some of the biggest challenges affecting the industry today and see why manufacturers need to adapt in the very near future.

Attracting young professionals. Out of more than 80 million millennials in the U.S., only 5.4 percent have careers in manufacturing. With a steady trickle of baby boomers beginning to retire, the industry needs to recreate a positive image of manufacturing to entice more young professionals to enter the sector.

"We need to make manufacturing 'in' again, highlighting the fortunes created and the valuable contribution made from manufacturing so that we can attract our best and brightest," says Paul Golden, founder and managing partner of Schilling Ventures, LLC. Golden believes this can be done by creating a "Do it for America" type ethos which will help attract students to the engineering and science fields.

By leveraging millennial skillsets, evolving towards new management styles, embracing digital technology and encouraging development opportunities, manufacturers can attract this age group.

Implementing lean manufacturing. Lean manufacturing has emerged as a successful way for small- and medium-sized manufacturers to focus on the customer and increase competitiveness. Although it may require several implementation steps, the process yields better production for the consumer.

Lean manufacturing encompasses the idea of doing more with less and involving systematic methods for the elimination of waste in design, manufacturing, distribution and customer service. Lean manufacturing solves the following problems:
Streamlines company processes.

Lean manufacturing allows organizations to streamline processes throughout the entire organization, resulting in reduced manufacturing cost and increased speeds.
Remove waste.

The lean process addresses the

nine areas of waste

: motion, inventory, waiting time, transportation, information, quality, overproduction, creativity and processing. By removing waste, manufacturers have the opportunity to reduce time spent on unnecessary tasks.
Builds team commitment.

Lean thinking helps recognize that there is a need for change. The process requires participation from all team members, which allows company-wide team building, cooperation and assessments.
Improve continuously.

Once manufacturers begin investing in lean manufacturing, there is no end in sight – which promotes continuous improvement throughout organizations.
Achieving concurrency in operations. Concurrent operations means that the planning, development and implementation will be done in parallel rather than sequentially. The goal is for the concept, design and production of products to be as concurrent as possible to encourage innovation and improve quality.

Concurrent manufacturing would revolutionize the ways people interact at all levels of an organization. Interactive computer networks link workers, and new communication skills are necessary — as well as a new culture which requires expertise as well as the ability to use knowledge quickly and effectively. It drastically reduces cost and shortens the time between the concept and production phases.

"When designing new components or products, cost is always a driving factor," says Zach Arnold, president of Arnold Machine, Inc. "Using concurrent engineering, manufacturers can balance design elements to minimize part costs by utilizing existing processes, and develop a partnership with vendors to optimize their initial design for manufacturability."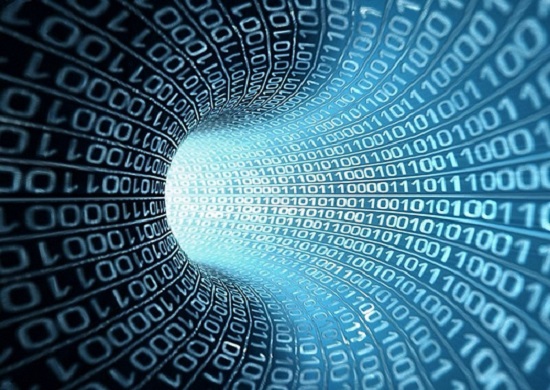 Managing big data. Manufacturers often have the necessary data, but must take the next step and leverage that data in order to compete in an increasingly complex market landscape. According to a recent research report from Aberdeen, manufacturers must take three key steps to leverage data and drive better productivity:

1. Study data management opportunities and challenges.
2. Pinpoint data management capabilities.
3. Prioritize data analysis initiatives.

"Unlocking the value of data is more than an idea – it is a 'must have' component of corporate information strategy," notes Mariela Koenig, research director for Aberdeen. "By complementing perception, intuition or opinions with facts, manufacturers encourage feedback, questions that clarify strategies and employee participation. When managed effectively, manufacturing data can help companies grow and support the vision for a knowledgeable and more effective organization."

Adapting to new processes and equipment. Manufacturing today requires processes that can be rapidly adapted to meet dynamic market demands. Producing high-quantity customized products requires adaptable manufacturing processes and systems that can respond quickly.

"Product designs will soon have to flow seamlessly into machine or process set-up and product fabrication based on programmable, net-shape, flexible-forming processes that do not require hard tooling," reads  an excerpt from the National Academies Press: Grand challenges for manufacturing. "Modular equipment will be used whenever possible, with integratable 'plug-and-play' hardware and software components."

Integrating human and technical resources. Manufacturing technologies will continue to be planned, operated, maintained, coordinated and enhanced by people in the year 2020. Although robotics will play key roles in the success of manufacturing, a competitive, fast-changing environment will make technology increasingly dependent on people. This requires two things:

1. Technologies must be capable of adapting to the changing needs of the market
2. People must know how to optimize and enhance technical resources

"By taking greater ownership of communications processes and ensuring that technologies are procured and implemented, organizations can make a huge leap into a more connected world," says Abigail Phillips, Global Manufacturing editor. "To get there may require greater cross-organizational collaboration from the board room through to the factory floor. But with a truly integrated approach, manufacturing organizations can drive major gains in safety, productivity and efficiency through the intelligent use of modern technologies."

What manufacturing obstacles do you face?
Which manufacturing obstacles do you face within your organization? What do you believe is essential for the industry in the next year? Connect with us on Twitter @AppleRubber or share your comments below.