As the public begins to slowly reopen and transition to accommodate social distancing, the industry is looking to make a plan for trade show events. These once-packed venues filled with manufacturers, engineers and potential customers are now rethinking their strategies for events in the future. 

The World Health Organization (WHO) has recently issued guidelines for mass gatherings, in which the venue, size, attendees and interactions among participants are all risk factors that need to be considered before trade shows can take place. So what will the future of trade shows look like? 
Alternatives May Take Over
While holding in person trade shows may be put on hold indefinitely, the industry is still looking to hold alternative events that may occur virtually. Some of the alternatives that are on the radar include: 
Going virtual:

Holding trade shows online will still allow companies to showcase their products while also saving costs associated with travel and booth space 
Showcase webinars:

These webinars will invite industry leaders to showcase their products or technology to consumers and journalists
Special events:

Some companies are looking to hold private events open to a select few in-person guests while also streaming the event online
Moving outdoors:

Trade shows may be held outdoors to accommodate social distancing and maintain the safety of crowds 
These alternatives may not replace traditional trade shows entirely, but they are good options to consider as the future of in-person events remains unknown.
Improving Contingency Plans
Trade show attendees should always have some sort of contingency plan set in place to protect financials in the event of a disaster. However, the unexpected magnitude of the COVID-19 pandemic has challenged companies to buckle down and carefully craft plans for refunds, cancellations and backup events should another crisis hit the industry. 
Rethinking Traditional Trade Shows
Virtual events have become a new norm in industries across the globe. During online events, companies may utilize virtual reality technology to present 3D models of their products to consumers. Holding virtual trade shows eliminates the need for travel, so consumers around the world can get a closer look at products without the extra time and costs. 
Traditional trade shows may also change their structure to improve the online experience. Some futurists are predicting that trade shows may alter their format to showcase a few industry leaders with their latest products or services. In an award show manner, these leaders will present their products to an audience of consumers. This concept is only a prediction, and it's likely that most trade shows will not make a change of this magnitude.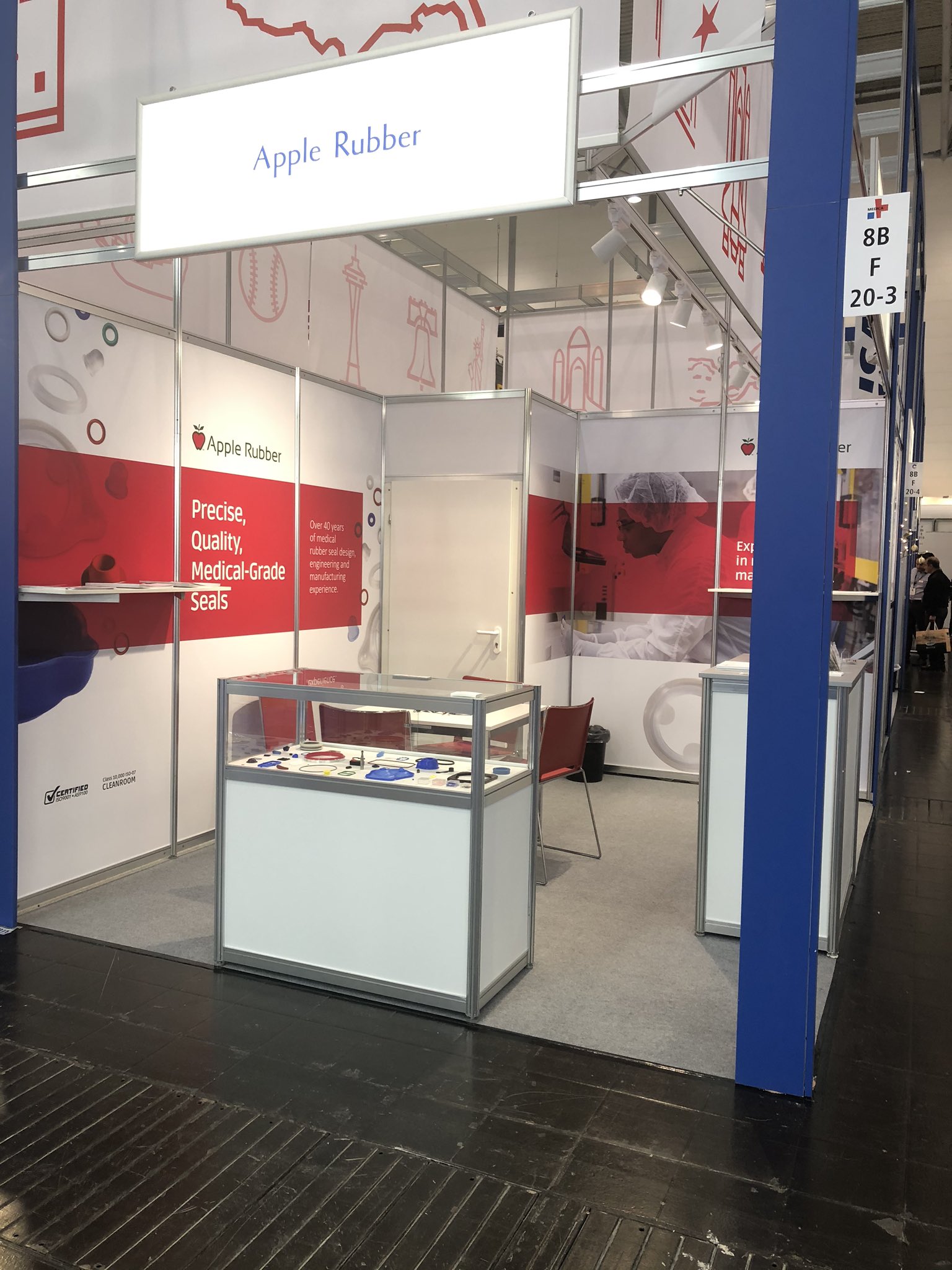 While we may not be attending in person, Apple Rubber is continuing to support the trade shows we would be attending if not for the pandemic, including the COMPAMED show in Germany and Design 2 Part held all over the US. We look forward to what the future of these trade shows hold and are excited to attend in the years to come. 
Want to find out more about the trade shows we attend? 
Ask us today.