Healthy manufacturing employees have higher performance, higher engagement and last longer in the workplace. The unfortunate reality, though, is that 73 percent of employees don't fully understand their health benefits — which seriously impacts their ability to make healthy choices.
Between long shifts, family commitments, volunteer involvement and other time-consuming responsibilities, it's no wonder manufacturing workers are finding it difficult to make health a priority on their own time.
To help your business address your employees' health, we've put together a few ways you can incorporate wellness into your overall workplace safety strategy.
Dedicate a whole day to health initiatives.
Healthy employees are almost three times more productive than their unhealthy colleagues. To show your manufacturing employees how much you value your commitment to their health, dedicate a full day to it. Whether it's annual, seasonal or even monthly, offer your employees a health fair to kick off a new employee wellness program or remind them of any new benefits.
This day can be a way to provide employees with free health examinations such as BMI, blood pressure and flexibility screenings. It's also a great opportunity to educate them on upcoming wellness programs, inform them of any changes and bring in healthcare representatives to help them better understand their medical benefits. Since your employees' families also impact their health, not to mention your healthcare costs, your company should considering extending the invitation to spouses, as well.

To keep the momentum going in between wellness days, continue to provide them with health tips and education about their benefits in convenient ways. Leave healthy snacks and flyers in the break room, have representatives check in with them as they're starting or ending their shift or post newsletters with health tips to catch and keep their attention.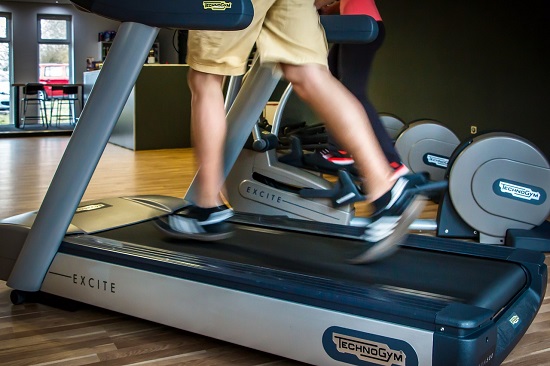 With the help of upper management teams, a guaranteed way to get employees to engage in health and wellness is to embed it right into your company culture.
Draper Inc., for example, knows a thing or two about employee health benefits. The organization created an award-winning wellness program: including a park with a one-fifth mile track, workout stations, table tennis and volleyball courts and a free on-site primary care clinic for employees and their families. In 2014, the global manufacturing company was named the Healthiest Workplace in the United States by Healthiest Employers, LLC.
While your organization doesn't have to commit to such a large investment all at once, it's worth it to start incorporating a few programs. Host on-site exercise sessions, nutrition classes and walking competitions to fuel your employee wellness efforts.
Tailor wellness programs to your employees' needs.
Each of your employees comes with a unique set of health needs — which means they will most likely tune out wellness opportunities that don't specifically apply to them. So how do you create niche programs for your company?
A study done by the Department of Health Policy and Management, which analyzed 7,690 workers at eight U.S. manufacturing plants, found that approximately 85 percent of injured workers were classified as overweight or obese. With this information, the company could then focus on weight-loss programs.
Use voluntary health screening data to create a plan that meets the diverse needs of your employees — offering specific programming and education for individuals with diabetes, high blood pressure, weight management and more.
Give employees a push to participate.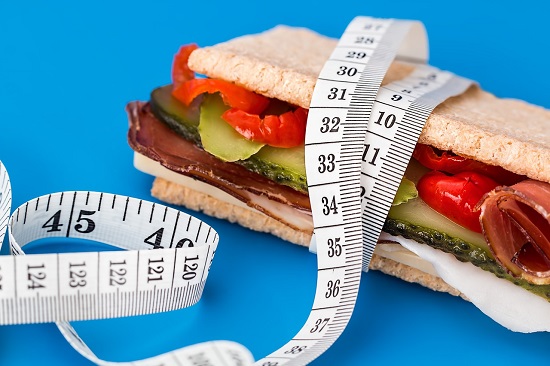 Eighty percent of consumers want incentives for wellness. In fact, 86 percent of people say they are likely to quit smoking with an incentive — but only 37 percent of wellness plans offer a smoking cessation program. Those are a lot of lives that your manufacturing organization has the opportunity to impact.
When setting an annual wellness budget, factor in prizes to complement your programming. Give incentives to employees like big-ticket items including wearable fitness trackers and gift cards to local fitness classes, or general merchandise like tee shirts, gym bags or standard durometers. Motivate your workers with intangible winnings such as extra vacation days, special reserved parking spaces and flexible scheduling opportunities.
Lose to Win at Apple Rubber
At Apple Rubber, we believe the success of our employees — including the quality of their health — is crucial to the success of our company. That's why we started Lose to Win, an office-wide employee weight loss competition.
How it works: We ask interested employees to weigh in and pay $10 at the start of the competition. They then must weigh in four times within 12 weeks in order to track their progress. For every pound gained, they must pay a dollar; for every pound lost or maintained, they pay nothing.
Employees who lose 1, 2 or 3 percent of their body weight are entered in to win raffle prizes. We enter all money collected throughout the 12 weeks into a pot, which is then split 50/50 between the top male and female losers (or should we say winners).
How does your manufacturing company engage workers in health and wellness? We'd love to hear. Let us know on Twitter @AppleRubber.