From Wednesday, Dec. 3 to Thursday, Dec. 4, Apple Rubber will be joining the MedTech pros at MedTechWorld's BIOMEDevice in San Jose, CA.
The two-day event will feature a comprehensive look at MedTech industry innovations and emerging technologies—including wireless medical devices, their design, regulation, interoperability, and much more.
Exhibiting for Apple Rubber at Booth 227 will be Account Executive Dan Goehle and Engineer Romel Ner.
Apple Rubber will be featuring disposables, medical device components and molding services at BIOMEDevice.
What can you expect to find at BIOMEDevice?
The event will feature top suppliers and new technologies—such as 3D printing, cleanroom and sterilization, contract manufacturing, design services, medical grade equipment and more.
BIOMEDevice San Jose will provide: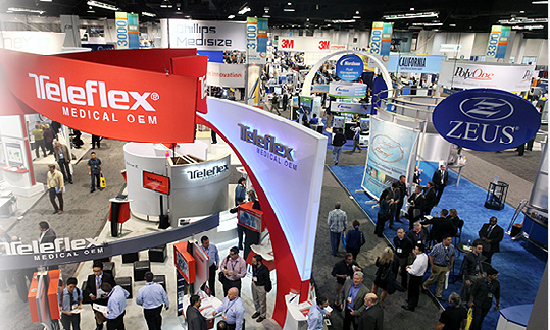 "Customers attend this tradeshow to see what's up and coming in the medical industry," said Dan Goehle. "There have been many situations where prototypes evolve into large volume production, and it starts here."
As Apple Rubber's 2014 tradeshows come to a close this month, our members hope to gain insight, network with medical experts and learn even more about the rising MedTech industry.
"This is another great opportunity for Apple Rubber in this industry," said Goehle. "It's also a great opportunity for initiating contact with startup companies."
View all BIOMEDevice exhibitors and their booths here. Are you attending the show? Connect with us on Twitter @AppleRubber or come visit us at Booth 227.