Manufacturing offers opportunities for workers with a wide range of backgrounds. Whether you're interested in transportation, installation, production or engineering, it's important to understand that manufacturers seek a specific set of skills from their prospective employees — but they may not be the skills you'd think.

"Manufacturing can be a great training ground, where you can really learn how things are done and taken through production," says Brian Herrick, operational director and supply chain expert in Baltimore, Maryland. "Once you develop that skill set, you gain competencies you can take anywhere."

So what do manufacturers looking for? Let's take a look at some of the traits and abilities that can help you launch a manufacturing career in 2016.

1. Critical thinking.

Manufacturing workers must be able to use logic and reasoning to identify the strengths and weaknesses of alternative solutions, conclusions or approaches to difficult situations.

To sustain this level of innovation, workers need to have advanced skills and advanced critical thinking to work beyond what has long been considered acceptable. Innovation and creativity are necessary to spur growth, solve problems and develop new products.

2. Ability to work on a diverse team.

Manufacturing requires workers to talk to one another to relay information effectively. According to a Stanford study, those who work in complex manufacturing environments have the most to gain from a company culture that enables employees capable of solving problems among themselves.

"It's not teams, per se," says Kathryn Shaw, professor of economics at Stanford and one of the study's authors. "It's having an environment that supports teamwork. You need a group of experts coming together to solve a complex problem. You're bringing people together because no one person can solve the problem as well as the group."

During the five-year study, the number of mills using collaborative teams more than tripled—and the practice became virtually universal on lines executing the most complex tasks.

3. STEM skills.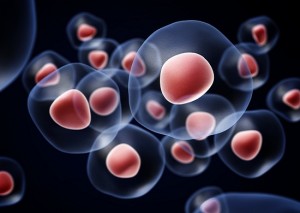 Science, technology, engineering and mathematics (STEM) skills play huge roles in the manufacturing hiring process. Today's companies look for candidates who can apply the right principles, techniques, procedures and equipment to the design and production of various goods and services.

"One of the major reasons STEM is needed now, more than ever before, is the changing nature of the manufacturing floor," suggests Thomas Martin of the Nutek Corporation. "Modern manufacturing relies heavily on automation and programs, exchanging the repetitive tasks of the past for sophisticated processes that require a much higher skill level. This means the manufacturing worker needs advanced skills. These advanced skills allow for efficient operation and can help manufacturers improve their output and profits."

4. Flexibility.

Since many manufacturing positions now require knowledge of a wide variety of processes and procedures, workers must also have a willingness to learn and be flexible about job tasks in this field.

"Manufacturers are looking for people who take an interest in learning computer operation, quality control, and how to operate computer-based machinery," says Brian Sweeney of the Maryland Manufacturing Extension Partnership. "Jobs today are not always 'I do this every day.' A lot of workers are expected to do different things in the plant."

5. Big-time problem solving.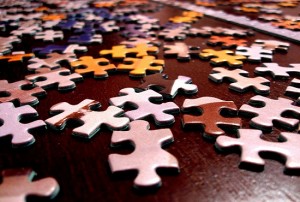 Both equipment technicians and operators need to know how to identify a problem and develop a solution to that problem. If there is a production problem with a piece of equipment, the operator must have the ability to explain exactly what is happening — or not happening — with that segment of production. The equipment technician can then use this information to troubleshoot and fix the equipment.

In a manufacturing facility (especially a lean manufacturing facility), a problem clearly stated is a problem half solved. It is important to take problem solving seriously, so teams can identify how they intend to come up with an effective solution.

6. Foreign language.

To compete on a global stage, companies need employees who can communicate with people around the world. A sure-fire way to differentiate yourself in today's manufacturing job market is to have technical and managerial skills combined with fluency in dominant languages such as Chinese, Japanese and Spanish.

"With globalization in full swing, there's a good chance you'll be working with people whose first language isn't English," notes Steven Wong, abroad expert and Go Overseas contributor. "Maybe it's a development team in India, or a manufacturing plant in China, or an alternative energy supplier in Germany; being able to communicate in other languages makes you much more valuable to an employer."

What did we miss?

The list of valuable manufacturing skills doesn't stop here. What are some of the top skills you look for during your hiring process? What do you find most valuable in current employees? We'd love to hear your thoughts — connect with us on Twitter @AppleRubber.