Are you an engineer, scientist, or one of the millions of people who love learning about STEM topics? Perfect for your commute, an afternoon of multitasking, or a relaxing evening, we've compiled a list of podcasts that open up the world of science, engineering, tech, and more.
From the weird and wonderful to the new and niche, there's a STEM podcast out there for everyone. Check out some of our favorite podcasts (ranked in no particular order) for engineers, tech gurus, and science lovers on the list below.
1 
Science for the People
Presented by: Science for the People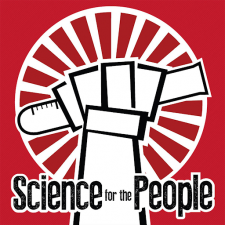 Science for the People is a long-format interview podcast that explores the connections between science, pop culture, history, and public policy. Tune in to hear their rotating panel of hosts sit down with science researchers, writers, and experts to discuss the past, present, and future of science.
2
The Structural Engineering Podcast
Presented by: Max Loeb and Zach Bowden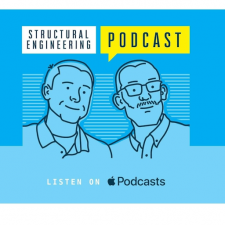 Hosts Max and Zach are structural engineers with about 20 years of experience between them. From seismic detailing to the benefits of a good sledge hammer, these guys cover pretty much everything structural. Give them a listen for interviews with experts, career advice, and stories from their own projects.
3
Ologies
Presented by: Alie Ward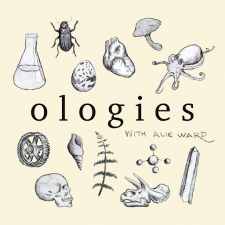 Hosted by Daytime Emmy Award-winning science correspondent Alie Ward, Ologies is a comedic science show ranked as one of Time Magazine's top 50 podcasts. Recent "ologies" she's covered include interviews with experts on teuthology (squids), ferroequinology (trains), and pyrotechnology (firemaking).
4
The Civil Engineering Podcast
Presented by Anthony Fasano and Christian Knutson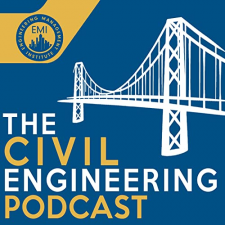 The Civil Engineering Podcast was the first podcast developed for civil engineers by civil engineers. Covering everything from business management to hands-on work, these 30 to 60 minute episodes have some great advice for folks working across the civil engineering industry.
5
The Science of Everything
Presented by: James Fodor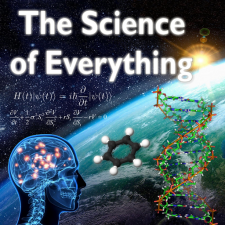 This science podcast aims to deliver the most accurate, rigorous scientific concepts and findings on an accessible and engaging level. In each episode, host James takes a deep dive into the key scientific concepts, ideas, findings, and controversies of a given topic, covering not only physics, chemistry, and biology, but social sciences like sociology, economics, and psychology.
6
Talk Nerdy
Presented by: Cara Santa Maria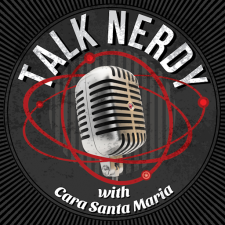 Lab manager, chief cell culture technician, and professor turned award winning podcast host, author, and journalist, and science communicator, host Cara Santa Maria has literally done it all. Each week, Cara is joined by a different expert for an in-depth conversation on anything from egyptology to synthetic biology and palliative care. Together, Cara and her guests explore the very human side of working in science.
7
The Aerospace Engineering Podcast
Presented by: Rainer Groh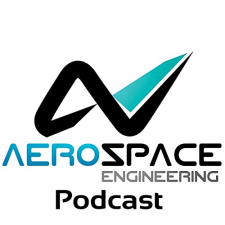 Scientific breakthroughs in battery technology, machine learning, 3-D printing, and materials science are changing the way aircraft and rockets are designed. University researcher and podcast host Rainer Groh created this series so that aerospace enthusiasts around the world can catch a glimpse of what the future of aerospace holds. Listen in for interviews with aerospace pioneers about their latest work and the engineering that makes their ideas fly.
8
Best of the WWest
Presented by: WWEST UBCO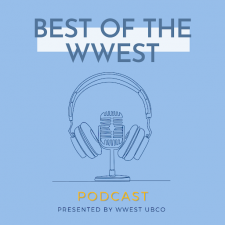 Best of the WWEST is hosted by Westcoast Women in Engineering, Science and Technology. If you know that providing role models for women in STEM can change the world, this is the podcast for you. Hear the stories of some of the incredible women working in STEM fields through interviews on their lives and careers, plus insights from experts on issues impacting diversity in the hard sciences.
9
My Best Friend's an Engineer
Presented by: Lexi and Libby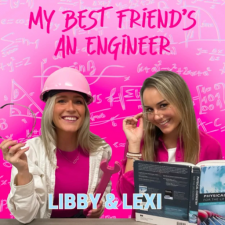 Best friends and co-hosts Lexi and Libby sit down each Monday to talk about being young women in STEM, surviving college, giving life advice, and thriving in male dominated industries. This fun podcast dives into the details of what it's really like getting an engineering degree, plus all the things that your professors won't tell you.
10
Soft Skills Engineering
Presented by: Jamison Dance and Dave Smith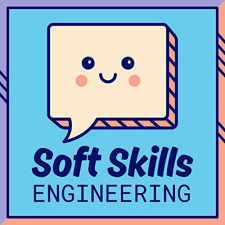 Experienced developers Jamison and Dave know that it takes more than great code to be a great engineer. Soft Skills Engineering is an advice podcast specifically for software developers. Each week, the hosts cover topics like pay raises, hiring and firing, technical leadership, learning new technologies, code review etiquette, quitting your job (!), and more.
11
Ordinarily Extraordinary
Presented by Kathy Nelson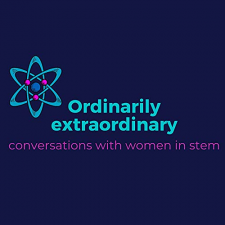 Hosted by Kathy Nelson, an electrical engineer with over 28 years in the utilities industry, this podcast features conversations with ordinarily extraordinary women working in STEM fields. The women featured on these episodes are all in different phases in their careers, in different fields, and have some unique stories and perspectives to share. Recent guests include the CEO of Ada Developers Academy and an Assistant Professor at the John A. Paulson School of Engineering and Applied Sciences at Harvard University
12
The Naked Scientists
Presented by: The Naked Scientists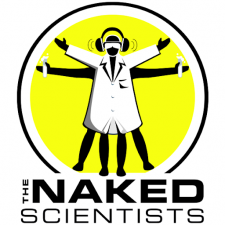 Launched in 2001, the Naked Scientists is one of the longest established podcasts out there, and one of the world's most popular science shows. Based at Cambridge University, broadcasters and science communicators from around the world work together entertain and educate listeners on what's going on in the ever-changing fields of science, technology and medicine
13
Engines of our Ingenuity
Presented by: Houston Public Media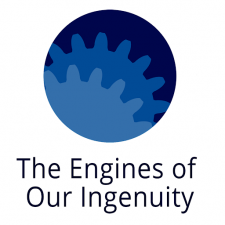 The Engines of Our Ingenuity began as a radio program in 1988 and now lives on in podcast form. Written and hosted by John Lienhard and produced by Houston Public Media, these daily five minute episodes tell the story of how our culture is formed by human creativity.
Want to talk STEM?
Tweet us @applerubber on Twitter!