During 2008, the number of devices connected to the Internet exceeded the number of people on the earth. In 2015, we are well on our way to a world with minimal (if any) technological limitations — and by 2020, Cisco's Internet Business Solutions Group predicts that more than 50 billion devices will be connected.
The Internet of Things (IoT) – or Industry 4.0 – is transforming our world into a network where physical objects containing embedded technology can communicate, sense and interact with their internal states and external environments.
The IoT is certainly changing manufacturing. Internet-enabled factories are more productive, efficient and intelligent than their non-connected counterparts. What are the opportunities and challenges that lie ahead for manufacturers during this new Industrial Revolution?
We explored five different ways the IoT is revolutionizing manufacturing.
1. Improved forecasts of product demand and production.
Currently, quality controls rely on human perception and dexterity. As the IoT transforms manufacturing, sensors will help workers improve product quantity and quality.
King's Hawaiian, for example – one of Rockwell Automation's clients – was able to produce an additional 180,000 pounds of bread every day, doubling their previous production amount after installing new technologies.
By adding 11 connected machines, the new software gave the company's employees remote access to real-time data and provided a more comprehensive picture of the entire system to better monitor performance.
The maker of delicious sweet rolls isn't the only manufacturer to adopt the new technology. The chart below from Business Insider shows which industries are making the switch to the IoT:

2. Increased network speeds.
Investing in the IoT makes processes quicker and more efficient, particularly with the use of cloud and mobile-ready software to meet process demands.
Manufacturers are upgrading to 10G networks – increasing production and speeds as a part of infrastructure improvement.
Apple Rubber, for example, just upgraded to a 10G network with the Dell Networking N3000 series. The switch offers a power-efficient and resilient Gigabit Ethernet (GbE) switching solution with integrated 10GbE uplinks for advanced distribution in offices and campus networks.
By switching to 10G, manufacturers can count on:
High-performance capabilities and fast wire-speeds
Simple management and scalability, allowing management of up to 12 switches from a single IP address
Energy-efficient Ethernet, reducing power and creating energy savings
Modernized and scaled network infrastructure to deliver consistent, simplified management
3. Integrated flow.
Manufacturing systems are made up of different parts. Using the IoT, however, manufacturing processes can act as a single entity. Each component will carry with it all of the necessary information about where, when and how it will be processed. Raw parts and materials will know which product they're a part of, as well as which application they will be used for.
"Most companies think of physical flows—meaning the flow of material components through the supply chain—as separate from information flows and then consider how to coordinate and synchronize them," notes Markus Löffler, technology and infrastructure expert at McKinsey & Company. "After the fourth industrial revolution, however, there will no longer be a difference between information and materials, because products will be inextricably linked to their information and work flows will be integrated into the hardware."
4. Better use of time, money and resources.
Facilities often lack the ability to issue real-time notifications in the case of equipment failure, which cost manufacturers time and money.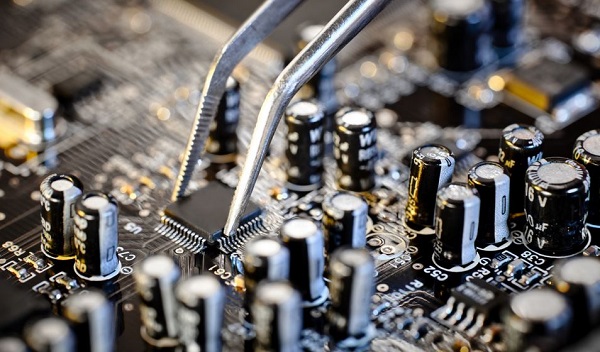 "A simply conveyer belt malfunction can bring the manufacturing process to a grinding halt, at least until the problem has been identified and fixed," notes Rich Chavie, chief solution officer for Hybris. "The cost of repairs can threaten a company's ability to meet order deadlines. The IoT creates opportunities for preemptive notices of looming equipment malfunctions and can even enable machines to automatically fix the problem before it occurs."
With plant alarm and event resolution, the IoT enables users to connect with sensor-level networks that can create higher levels of equipment effectiveness and save significant time, money and resources.
5. Ability to connect people – no matter the distance.
The IoT will allow manufacturers and engineers to share performance data that is monitored in real time. Technology will connect the right people to the right information over the right device. Technicians with new parts can be contacted before breakdowns even occur. Customer needs can be analyzed from thousands of miles away. Apps can help meet customized solutions and drive better products.
By connecting all "things," manufacturers will be able to change how they compete, how they service customers and how they create value.
By installing smart technology into plants and factories, companies can reap the benefits that an infinitely connected network has to offer. Merging people, processes, data and things will forever transform manufacturing – as well as the world as we know it.
How has the IoT made an impact on your organization's manufacturing processes? We'd love to hear your thoughts in the comments below or on Twitter. Connect with us @AppleRubber.