The Apple Rubber team will kick off 2015 tradeshows with MedTech World's Medical Device & Manufacturing (MD&M) West Expo from February 10-12 at the Anaheim Convention Center in Anaheim, California. Serving as America's largest MedTech event, the expo will attract suppliers, manufacturers and global experts to network and share cutting-edge medical technologies — a playground for engineers and manufacturers, essentially.
The exhibit staff will consist of John Tranquilli, materials manager, Romel Ner, project engineer, Dan Goehle, account executive, and Lynne Parry, trade show manager.
Before heading to the tradeshow, check out some of the MD&M insiders that we're looking forward to most.
1). It's MD&M's 30th Anniversary.
In honor of 30 successful years of expos, MD&M West will offer a blockbuster lineup of entertaining content, renowned thought leaders and special show features. The highlight of the show will be the 30-year roundtable at Center Stage – featuring veteran experts debating hot medical device trends. Scheduled speakers include:
Stuart Herskovitz, President Qosina
Tom Black, Vice President B. Braun Medical
Jeffery Nelson, President and CEO Nelson Laboratories
Brian Nash, Vice Preside Sales and Marketing, Nusil
See the full schedule here.
2). Networking opportunities with current and potential customers.
MD&M West will host over 2,000 exhibiting companies – giving ample opportunities for professional networking.
"Attending MD&M allows us to meet new prospects and offer sealing solutions, but it's also a great chance to further relations with our current customers," says Lynne Parry, trade show manager. "Almost 100 of our current customers will be in attendance, so we will certainly take the opportunity to thank them for their business."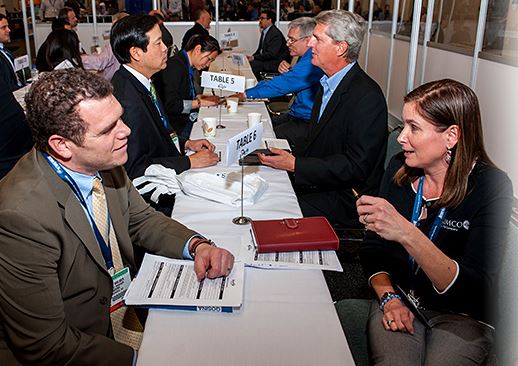 Don't miss out on the speed networking event – a great time to exchange ideas and meet with peers (not to mention it's fun and free, too).
View the entire list of exhibitors before heading to Anaheim.
3). The first annual Anaheim Booth Crawl.
For the first time, all Anaheim attendees will have the chance to meet top exhibitors while enjoying light food and drinks – all for free. Taking place Tuesday, Feb. 10 from 4-5 p.m., the booth crawl will allow exhibitors to network and engage in a personal and informal environment.
The booth crawl map will be available at the time of main registration.
4). A plethora of free events.
Speaking of free events, MD&M will be offering several guided tours and product briefs showing behind-the-scenes tips on the latest technology in action.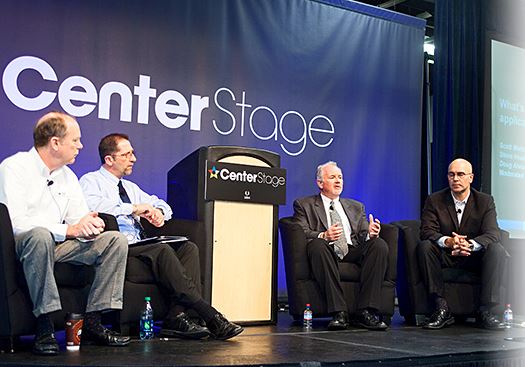 Here are some complimentary presentations that may be useful:
Center Stage: Technology masterminds will provide product presentations and solutions to daily challenges on the show floor.
Tech Theater: Suppliers will be showcasing the latest innovations from motion solutions to the best manufacturing strategies.
Innovation Tours: Behind-the-scenes, 60-minute tours will be available on the show floor – featuring health, robotics, 3D printing and more.
5). Stay connected – Go mobile.
While at the expo, be sure to download and utilize the mobile app to stay up-to-date with the latest news and events. Connect with attendees, find exhibiting suppliers and create personalized agendas all from your device.
Attending MD&M? Visit the Apple Rubber team at Booth #1857. We look forward to seeing you!