O-Ring Material Selection Guide
Rubber compounds are a mixture of polymers, fillers, anti-oxitives and curatives. Various combinations can improve specific properties. Special compounds can be made to broaden temperature range or improve fluid resistance. These may add to lead time, but can lead to better application performance.
Silicone
Trade Names:
Elastosil . . . Wacker
Silastic . . . Dow Corning
Silplus . . . Momentive Performance Materials
ASTM D1418 Designation: MQ, PMQ, VMQ, PVMQ
ASTM D2000/SAE J200 Type, Class: FC, FE, GE
Apple Compound Designation: SL
Standard Color: Red
Description: A group of elastomers, made from silicon, oxygen, and hydrogen, Silicones are renowned for their retention of flexibility and low compression set characteristics, within one of the widest working temperature ranges for elastomers.
Key Use(s): Static seals in extreme temperature situations. Seals for medical devices, compatible with FDA regulations.
Temperature Range:
Standard Compound: -85° to +400°F
Hardness (Shore A): 20 to 80
Features: Phenyl (PVMQ) based silicones can perform to -148°F. New polymers can take short term to 600°F.
Limitations: Generally, low abrasion and tear resistance, and high friction characteristics preclude silicones from effectively sealing some dynamic applications. Silicones are also highly permeable to gases and are generally not recommended for exposure to ketones (MEK,acetone) or concentrated acids.
Featured Article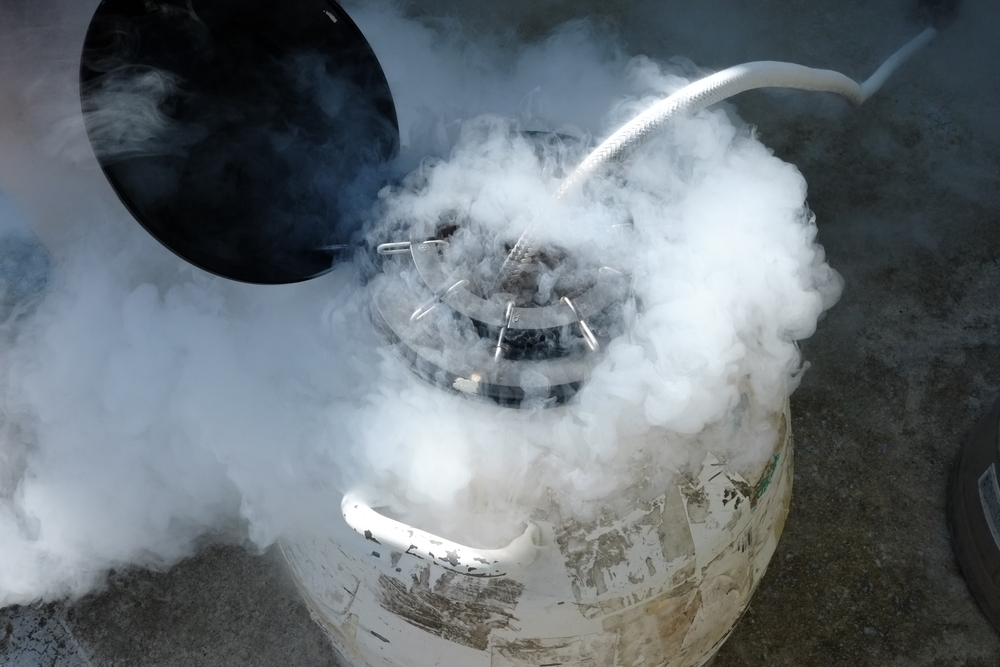 Recently, one of our customers contacted us about a problem she was having with an O-Ring that sits on a siphon neck of a liquid nitrogen dewar. Here's what we did to help her.
Questions?
This tool is meant to be used as a professional guide only. Because no two situations or installations are the same, these comments, suggestions, and recommendations are necessarily general and should not be relied upon by any purchaser without independent verification based on the particular installation or use. We strongly recommend that the seal you select be rigorously tested in the actual application prior to production use.