When a sealing device can make the difference between life or death, failure is never an option. Medical seals require careful design, the right materials and precise execution to help save lives. At Apple Rubber, our design engineers work one-on-one with customers from design and prototype to production and testing to ensure every product meets exact specifications. With tailored help at every stage, our engineers are able to develop strong, reliable medical seals and devices to withstand critical environments.
When you work with Apple Rubber, every medical part is quality tested and trusted to perform under enduring conditions. To maintain our standards and provide exceptional design engineering assistance, you can expect:
Engineering expertise of 50 years in the industry
Proficiency in polymer science and mold design
3D CAD and CAM technology in design and prototyping for in-house tool builds
Versatility to assist at any stage from concept through seal validation
Quality documentation from First Article to full IQOQPQ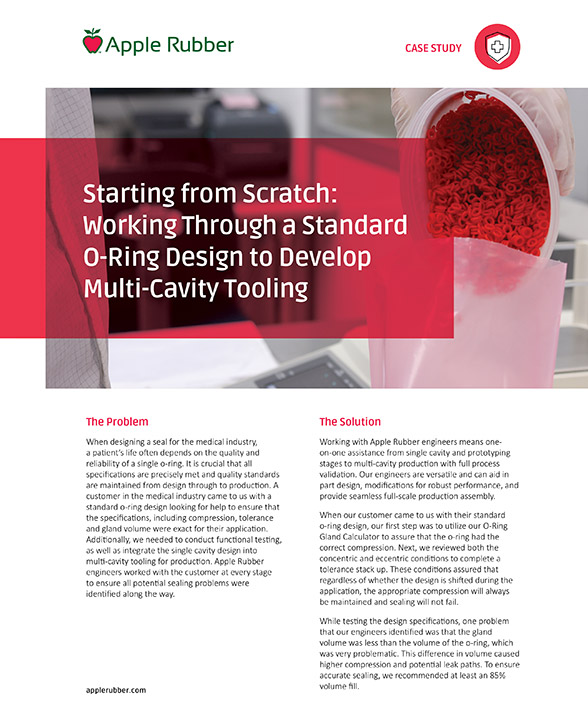 To learn more about Apple Rubber's design engineering capabilities, download our case study.