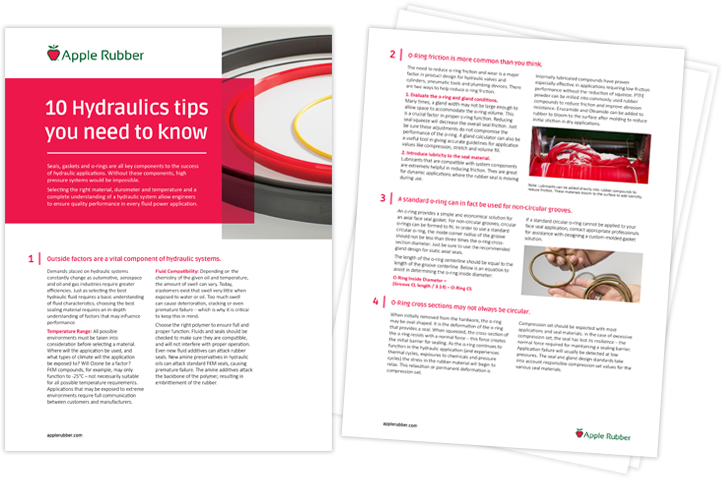 Wondering how rubber seals and o-rings play into fluid power applications? Download our FREE whitepaper and you'll be a master of hydraulics in no time.
Here's what you can expect to learn:
Outside factors are a vital component of hydraulic systems.

O-Ring cross sections may not always be circular.

Fluid power applications may require frequent design improvements.

The right hydraulic seals begin with the proper material.

The majority of fluid power system failures are a result of contamination.

And much more.